It is a pretty safe bet that at some point in your life you stared at a television screen, mesmerized by Bob Ross painting his "happy little trees." There was a soothing quality to his voice as his brush floated around the canvas, dabbing paint here and there until the patchwork of odd shapes and random colors suddenly morphed into a perfectly organized (and beautiful) landscape scene.
Even as he walked us through the steps, it never felt like we could create something as perfect as Bob, but we wanted to whip out the paints and brushes and give it a shot. That spirit has carried over into the growing popularity of interactive art classes. Paint and Sips, knitting clubs and instructional classes teaching everything from watercolors to pottery are popping up all over the place. And McCall is no exception.
"I think people love the social aspect of it," says Deborah Billingsley of McCall Craftworks, "they love getting to go home with something they created." Deborah and her husband Aaron opened McCall Craftworks in June of 2018 and are a big part of the growing interactive art opportunities that can be found throughout town. They have offered classes including painting on canvas, pillow painting, introduction to watercolors, introduction to acrylic painting, mixed media, Japanese stab binding, beginner crochet, drawing, rock painting and mandala painting. Not to mention the hugely popular make-your-own Christmas ornament series.
Aaron says they would love to be able to offer a variety of classes every week, but it can be difficult to find instructors and fill classes with such frequency. As a result, McCall Craftworks has been quietly growing a less structured, more relaxed social art scene. "It really started with the Christmas ornaments," says Deborah. Aaron says that when their own kids were young, the family would make ornaments together. As the years passed, they started buying ornaments instead of making them, but they were never quite as special. "We thought this would be a great opportunity to bring back that tradition," says Aaron, "so we created a drop-in program where we would have all of the supplies ready to go and people could come by to make an ornament whenever they wanted." And the community ate it up. "There were times when there were so many people in the store wanting to make ornaments that we would have to ask newcomers to wait until a chair freed up," says Deborah.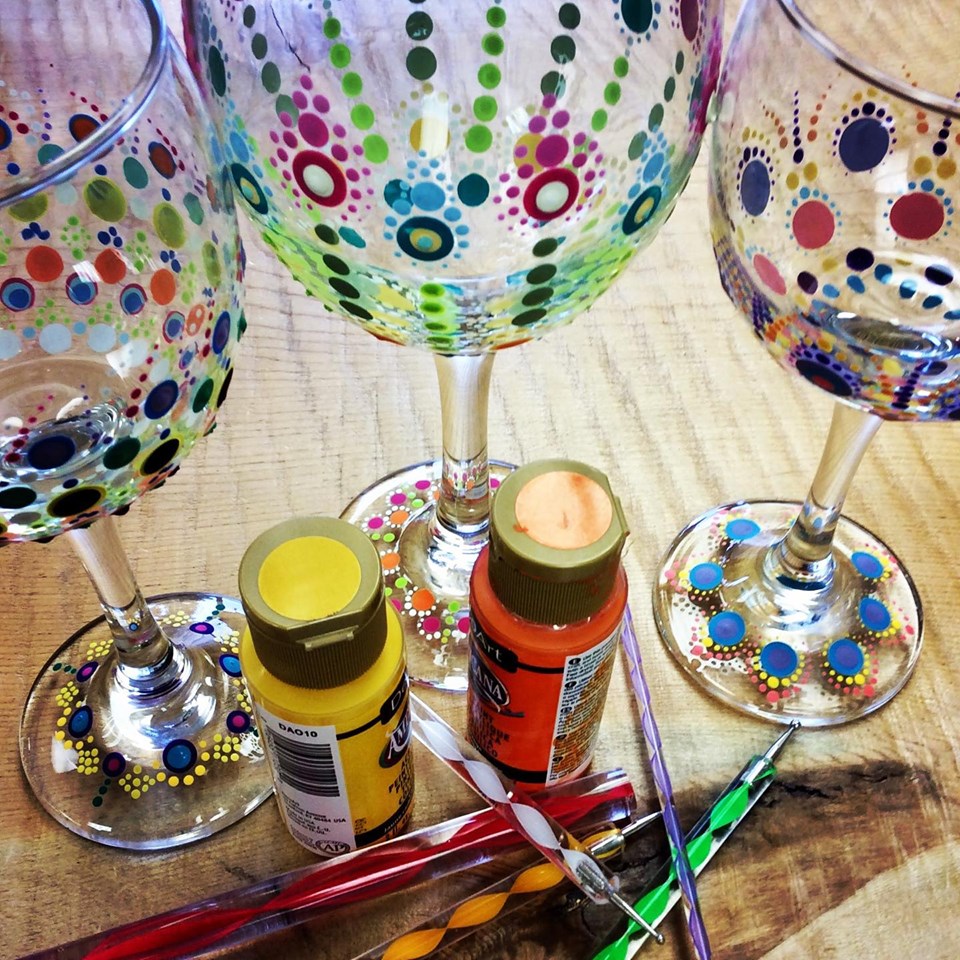 This idea of a drop-in art event grew further when a group of women who typically met each month for wine asked if they could meet at McCall Craftworks instead and do a "Cork and Color" night. "The ladies brought the wine and we supplied the coloring books and pencils," says Deborah. A match made in heaven.
The success of unstructured events like these has spurred the Billingsley's to grow similar self-directed art events. They are currently offering drop-in mandala rock painting and will offer Christmas ornament crafts in similar fashion again this year. They have also continued to host groups wanting a space for a social art gathering, from the Girl Scouts to birthday parties to groups of moms and kids. "We are really open to anything you can dream up," says Deborah. "Just come with your idea and we can provide the supplies and some direction to get you started."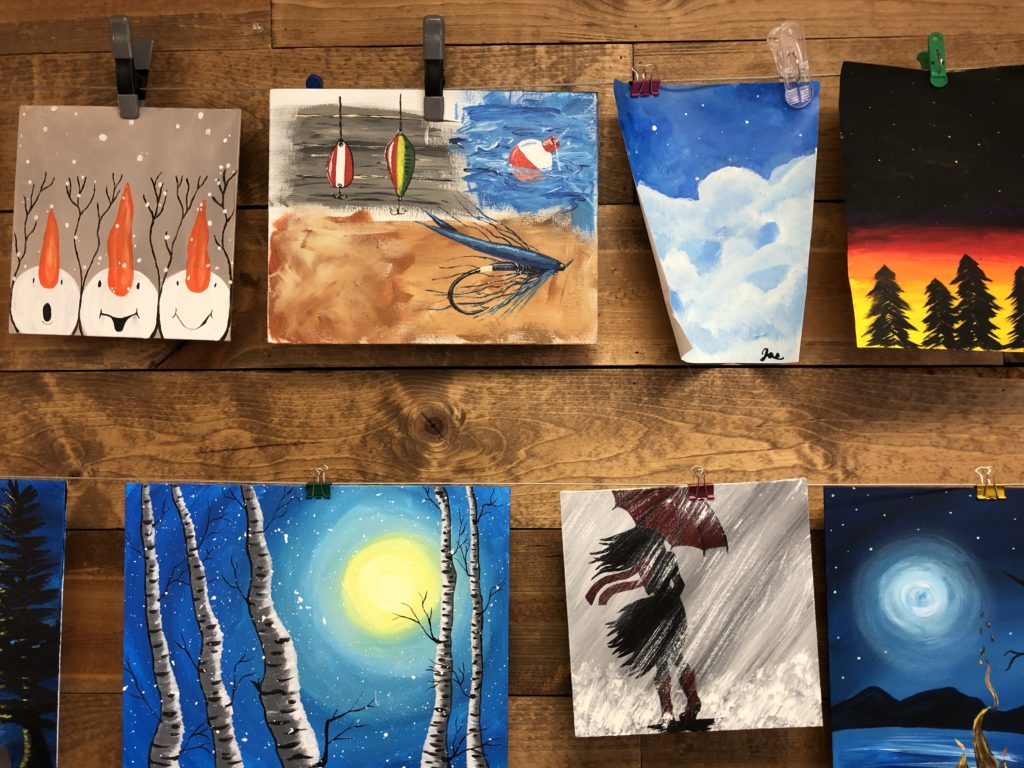 For the future, the Billingsley's are working to expand McCall Craftwork's offerings with more mediums including macramé, pottery, woodworking, vintage ski projects and even glass blowing. "Our hope is to expand to a point where we can offer studio space for the community to use," says Aaron. In the meantime, McCall Craftworks will be offering a variety of structured classes this season and is always open to anyone who wants to drop in and get creative. "We really want to offer a comfortable space for people to gather and share ideas and be inspired by one another," says Deborah.
Need More Creativity? Check out the Cabin Fever Class Series!