Like a song that brings back a memory in vivid detail, food has a special way of marking a moment. While eating is a fundamental part of our every day, it isn't always just about getting sustenance. Sometimes, food becomes an experience that shapes a story in our life.
Great food plays leading role in how we celebrate. Birthdays, anniversaries, holidays, weddings, visits from friends and family and vacations are all cause for feasting. Sometimes, finding time to sit back and enjoy a well-prepared meal is reason enough to celebrate.
For an immersive dining experience, we love Rupert's at Hotel McCall, the Cutwater and The Narrows Steakhouse at Shore Lodge, Steamer's Steak and Seafood and the Jug Mountain Ranch Clubhouse's Supper Club. Cozy up for a winter feast or stop by any of these locations in any season for a delicious dinner.
Rupert's at Hotel McCall
At Rupert's start with the Bacon Ranch Shrimp Scampi. Jumbo prawns are sautéed in garlic, wine and bacon butter then served hot with fresh baguette slices. For the main course, try the Seared Sea Scallops with sweet corn risotto or the Grilled Beef Tenderloin Filet set atop light, fluffy Idaho russet mashers. Save room for dessert and enjoy hand-crafted confections while taking in the view of Payette Lake.
The Cutwater at Shore Lodge
Shore Lodge provides several stunning dining options including the Cutwater and The Narrows Steakhouse. At the Cutwater, we love the Slow Braised Beef Short Ribs and the Pan Seared Pacific Wild Salmon. The Narrows Steakhouse will re-open for business in January 2018. Freshly remodeled, but with the same excellence in food and wine. The Narrows received Wine Spectator's Award of Excellence in 2016 and 2017. This restaurant should be must-do your dining list!
Steamer's Steak and Seafood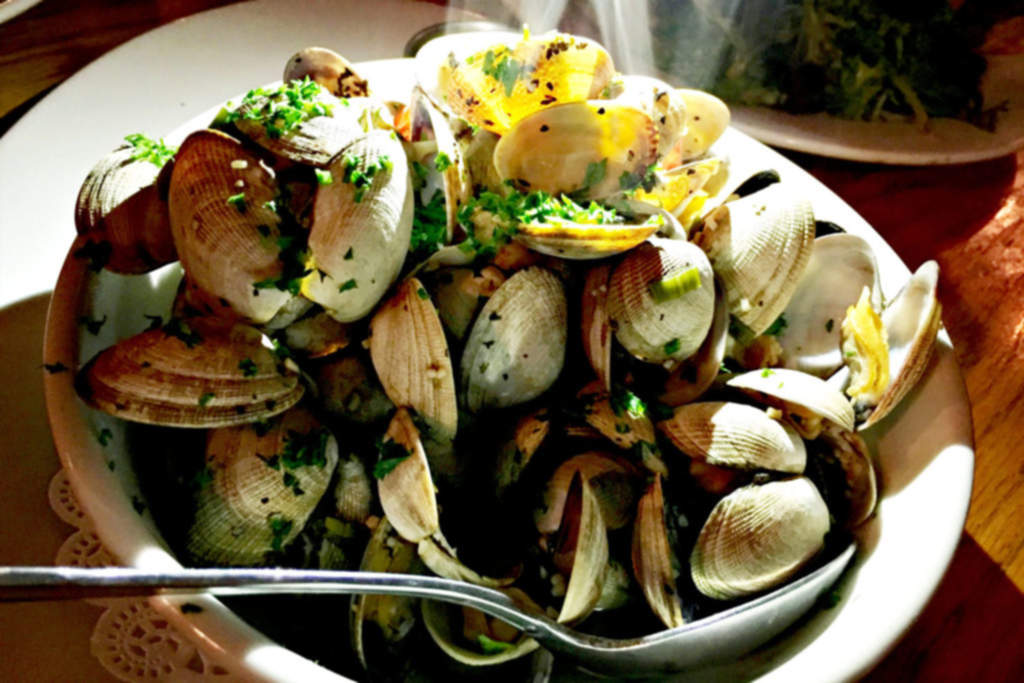 Steamer's Steak and Seafood is in the heart of downtown McCall and continues to delight families with their surf and turf menu. Try the Lamb and Trout or the Steak, Shrimp and Scallop Platter. Both bring a mix of harmonious flavors onto one plate. Pair a complimentary vintage with your meal. The knowledgeable servers at Steamer's in-house wine bar, The Cork, can help you choose the right wine from their extensive selection.
Supper Club at Jug Mountain Ranch
In the winter months, the Clubhouse Restaurant at Jug Mountain Ranch serves up a unique weekend dining experience. Each Friday and Saturday evening, enjoy a four-course a la carte meal. Menus offer new specials each week with selections like Wild Mushroom Risotto to start, Thai Chicken Coconut Soup to follow, and entrée of Honey Macadamia Nut Crusted Mahi Mahi and a Huckleberry Crumble Square for dessert. Choose a dinner special or order one of the set menu options.