It isn't often we get to experience something truly awe-inspiring. For Lori MacNichol, owner of McCall Mountain/Canyon Flying Seminars, flying does just that. "It changes everything," she says. "The way you look at things, the way you feel about them…it changes everything about the 'ordinary.'"
With our proximity to 4.5 million acres of wilderness area, McCall is a mecca for those seeking solitude in the mountains. Accessing that solitude, however, can be difficult, especially if you are short on time. And access is what it is all about; accessing remote places, accessing privacy, accessing a unique experience. That is where backcountry flying comes in. "I learned to fly so I could go fishing where other people couldn't," says MacNichol. "And get there quickly!"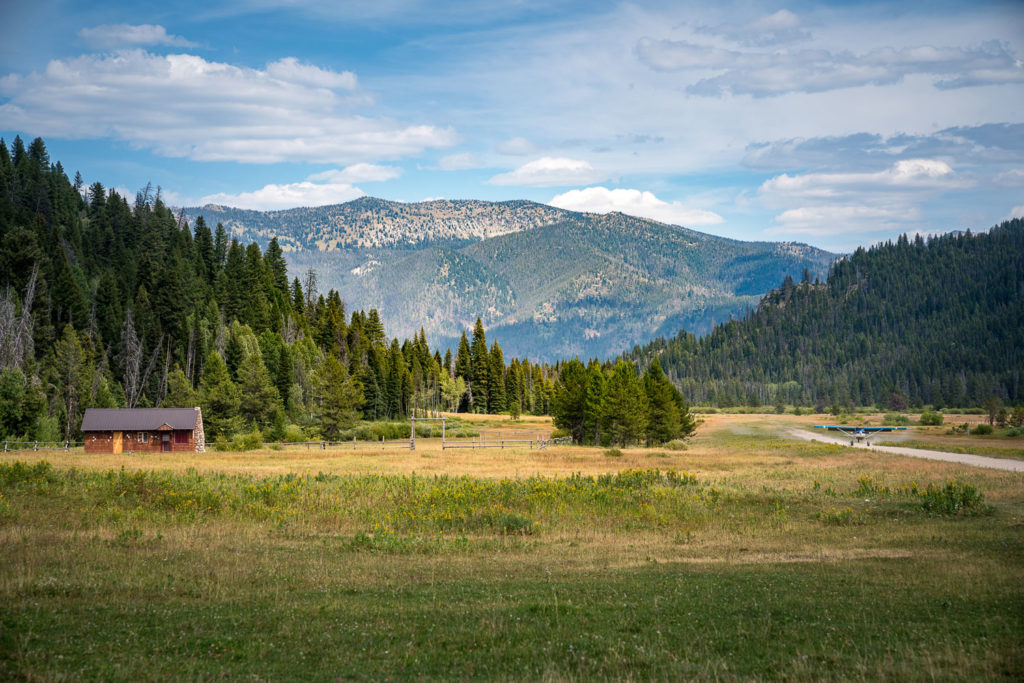 Backcountry pilots are drawn to the region for the opportunity to fly into remote, undeveloped areas. For recreationalists, flying also opens up new areas to hunt, fish, hike, camp and even raft without a long day of difficult travel.
But not everyone can fly into these special places. Pilots who regularly fly to area backcountry airstrips have honed a unique set of skills for this unique environment of high altitude, deep canyons and non-standard approaches and takeoffs. That is where MacNichol's knowledge plays a big role. What started as training seminars for general aviation enthusiasts has turned into one of the top mountain and canyon flying schools in the country, training pilots for the military, Department of Defense, and various state departments. "I have a passion for transferring knowledge" she says. "Helping give people a unique skillset so they can do their jobs or take their airplanes to go do something fun is what it is all about."
If jumping in a small aircraft to fly to a remote destination seems a bit nerve-wracking, you are not alone. MacNichol says she helps her "NPFs" or "non-pilot friends" ease their jitters by explaining how an airplane moves through the air. "I like to think of the air like water," she says. "In the morning, it is usually glass, the perfect time for waterskiing and a perfect time to fly without turbulence." As the clouds build during the day, ridges in the air form. "It is akin to going through a rapid," she says. "We may hit a few bumps, but then it smooths out." Plus, she says, airplanes are designed to handle this environment and, perhaps more importantly, backcountry pilots are trained to navigate it.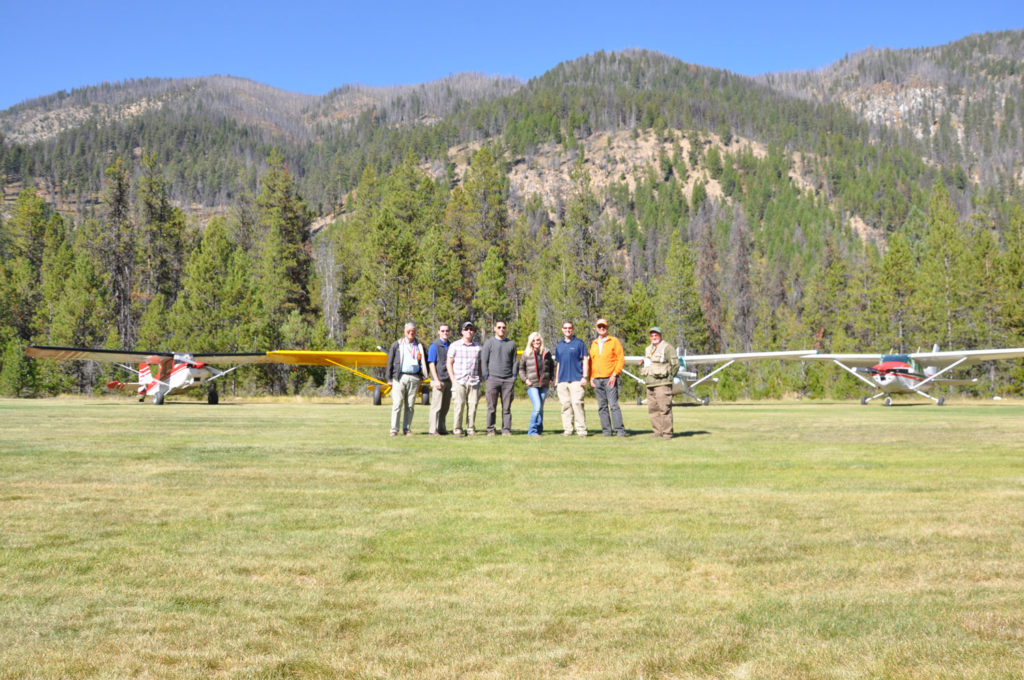 Even a day trip from McCall can open up a whole new world. Charter a flight and spend the day exploring. Pack a picnic and cast a line or extend your stay with an overnight campout. For this type of adventure, one of the most popular destinations is the Johnson Creek Airstrip near Yellow Pine, a short 18 minute flight from the McCall Airport. Johnson Creek is maintained by full-time caretakers and has camping space, picnic tables, fire pits, primitive bathrooms and showers. It also sits along Johnson Creek where the fish are usually biting.
Venture a bit farther north to the Big Creek Airstrip and visit the new Big Creek Lodge, which reopened to the public in 2018 after a fire destroyed it in 2008. Big Creek is a great basecamp for hiking, biking, fishing, hunting and horseback riding. The Lodge is open for breakfast, lunch and dinner serving up a delicious backcountry menu inspired by the season. You can also make a reservation to stay overnight in the Lodge or camp in the campground next to the airstrip.
Another way to get up the air is with a Scenic Breakfast Flight. Several backcountry ranches offer a hearty breakfast and a chance to explore their unique properties. Choose from the Flying B Resort which sits on the Middle Fork of the Salmon River, Root Ranch, a remote lodge high in the Chamberlain Basin, Mackay Bar with its beautiful deck overlooking the Main Salmon or Sulphur Creek, a hunting and fishing paradise with a private trout pond.
Looking for a scenic tour instead? The possibilities are endless! In the air, access four of North America's deepest canyons with a short flight. Explore Hells Canyon, the Main Salmon, the Southfork and the Middlefork from above. Fly over the Frank Church River of No Return Wilderness and see some of the nation's most untouched land. Even a quick trip around the McCall area to see Payette Lake, Ponderosa State Park and Brundage Mountain will leave a lasting impression.
McCall Aviation and Sawtooth Flying Service both offer private and charter flights from the McCall Airport. "Flying is empowering," says MacNichol. Not only that, it is a great way to see a lot of new places, with a guaranteed window seat.