One of the easiest and most enjoyable ways to get out and enjoy some self-guided recreation is disc golf. What is disc golf, you ask? It is basically the same as regular golf, but instead of clubs and a golf ball you use your arms to throw a disc at a basket (rather than a golf hole). That's it. You probably already know how to play!
But don't be fooled. Disc golf has a lot of depth. It is s one of those sports that keeps adding up the benefits. First of all, it is fun! Second, it is a great way to get outside for some low-key activity. Courses offer a wide variety of terrain and challenge. And finally, unlike its traditional counterpart, a disc golf course doesn't take four hours to play. Unless you get sidetracked by the scenery, of course.
Ready to try your hand at disc golf? Stop by McCall Sports to pick up a disc then head out to one of the public disc golf courses throughout the area.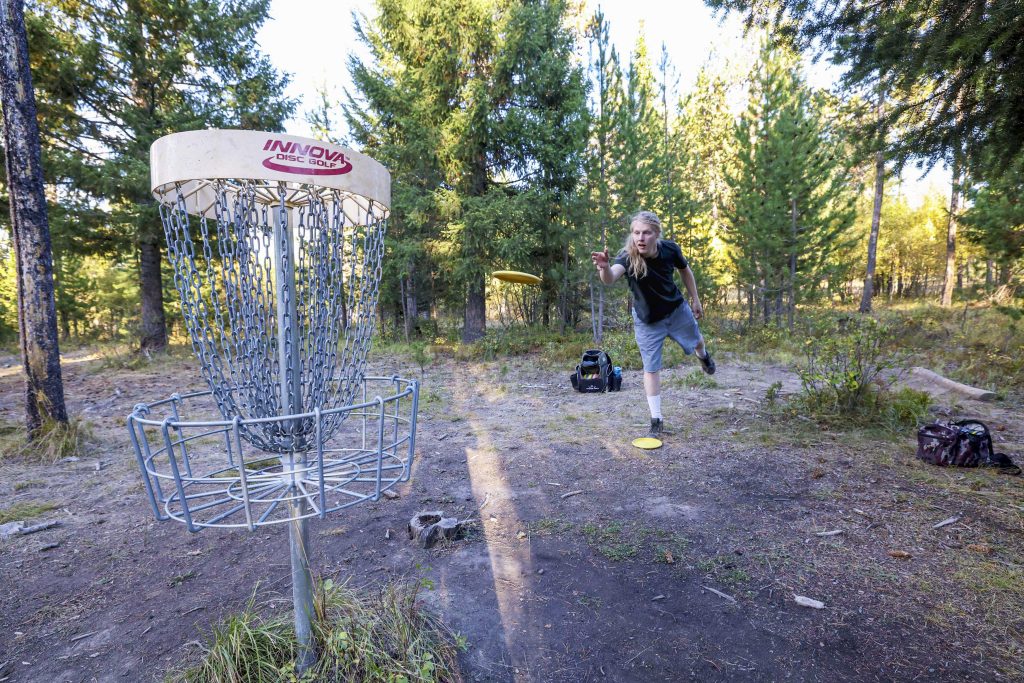 City of McCall Course
This nine-hole gem sits on 10 acres of wooded land near the McCall-Donnelly High School off of Stibnite along the bike path. Start from the intersection of the bike path and Stibnite and wind your way toward the airport before looping back toward hole #1. (mccall.id.us/departments/ParksRecreation/parks)
Barbara Morgan Disc Golf Course
This under-the-radar course is a great family friendly option located at Barbara Morgan Elementary School in McCall. Open to the public outside of school hours, this fun 9-hole course takes advantage of both the open space and wooded terrain around the school. Most holes are short, coming in between 110 and 170 feet long. A great course for an introduction to disc golf!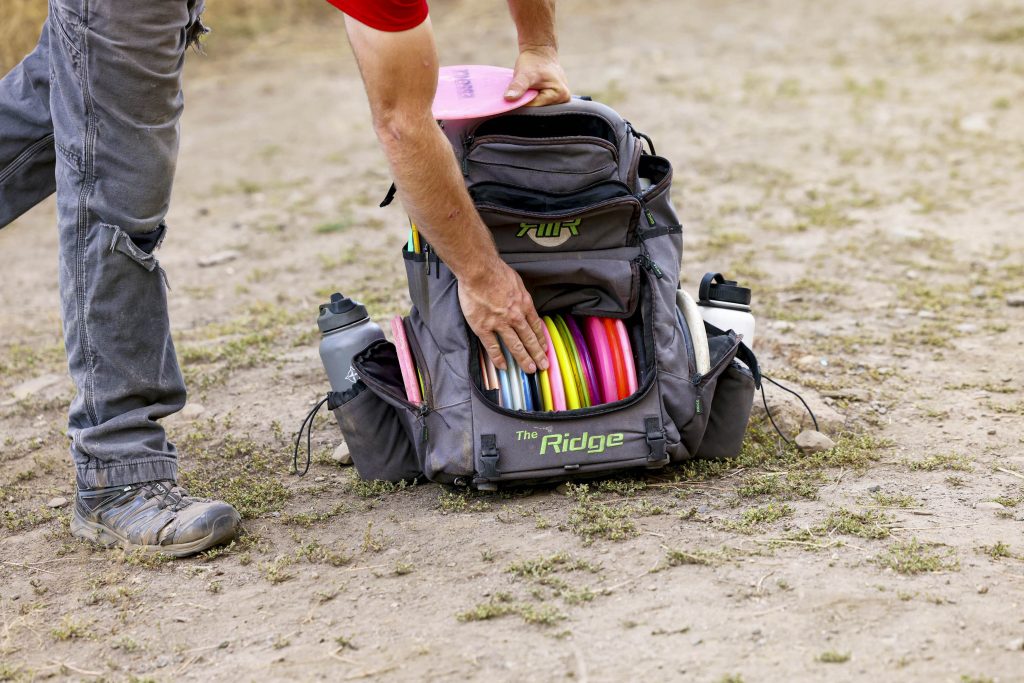 Bear Basin Course
This course can be easy to miss if you don't know what you are looking for. The easiest way to find it is to drive into Bear Basin and park at the large open space near road 836. Walk about 500 feet down road 836 and you will see hole #1 to the right. The course is a bit rustic, but the setting is unbeatable. It can be a bit tough to navigate, but keep an eye out for natural markers like arrows made of rocks. Find a map online of the 18-hole course online on popular disc golf websites.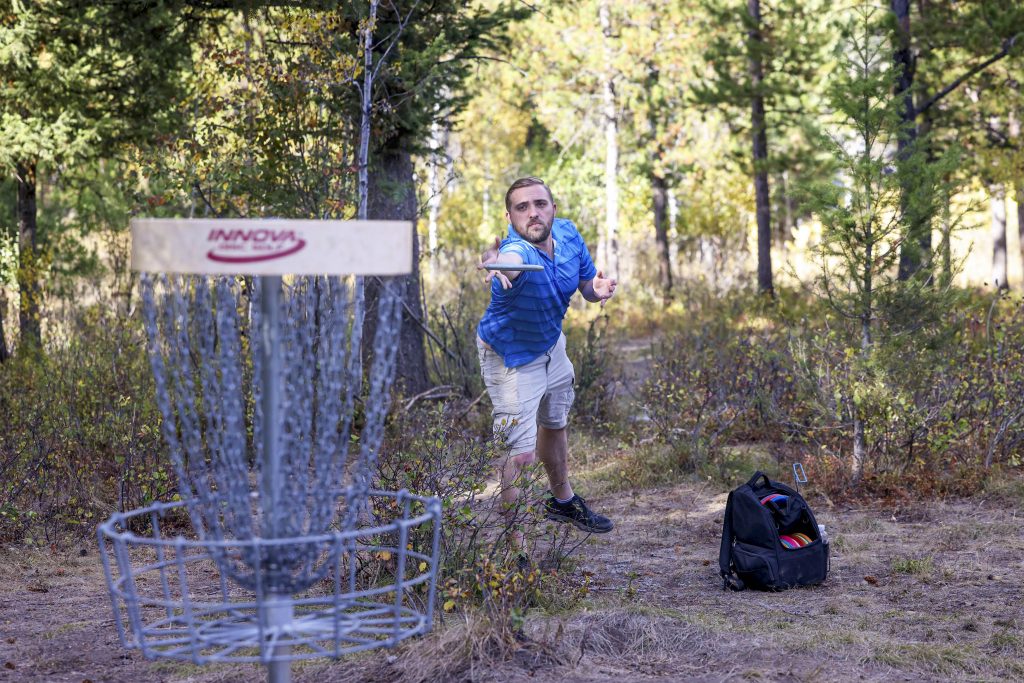 Brundage Mountain Resort Course
Situated at the base area, this 9-hole course is a fun way to enjoy summer on the mountain. Hole #1 starts just above the lodge and takes you in a leisurely loop around the Bluebird Express chair, down along the Easy Street area then back up through the treeline to end at the lodge for a bite and a beer at Smoky's Bar & Grill. (Brundage.com/disc-golf)
Tamarack Resort
A brand new course added in 2021 rounds out a great lineup of disc golf options in the area. The Tamarack disc golf course is located in the Discovery Chair area right at the base of the Village. Play 9 holes then swing into Seven Devil's Taphouse, the Reserve, the Triple B Diner, Crusty's Pizza, El Pueblo Taqueria, or the Village Market. (tamarackidaho.com/activities/disc-golf)