Skiing and snowboarding are great ways to stay active during the winter and to enjoy time outdoors with friends and family. But it can be intimidating to pick up these sports if it's your first time hitting the slopes. We offer five tips to make your first time on the slopes an experience you're eager to repeat.
#1. Dress for Success
Part of the thrill of skiing and snowboarding is enjoying the refreshing winter weather. By dressing properly, you'll stay comfortable no matter what Mother Nature throws at you!
In winter weather, your clothing has three jobs:
1. Keep you warm
2. Keep you dry
3. Block the wind
Here are a few suggestions to make your day on the slopes comfortable:
Dress in layers
A number of lighter layers allow you to adjust your clothing as the temperature changes.
Layer 1 – Base – Socks, thermal underwear, undershirt. Choose a synthetic material/ blend (avoid 100% cotton) that will wick moisture away from your body. Socks (1 pair) should be thin and long enough to rise above the boot.
Layer 2 – Insulating – Fleece or wool works very well as a middle layer.
Layer 3 – Outer Layer – Gloves, coat, ski/snow pants. Waterproof and wind resistant is the key.
Headwear
Helmets are recommended for both safety and warmth; helmet rentals are available at local ski resorts and shops. If you prefer a hat, wear a good tight knit hat with a soft itch-less headband.
Eye protection
Goggles or sunglasses are essential to protect from reflection off the snow. These are generally not available for rent, so buy or borrow some goggles if it's snowy. Sunglasses are okay for beginners if it's warm and sunny.
UV protection
Sun screen is important while skiing or snowboarding as the sun is hitting you from above and below as it reflects off the snow.
REMEMBER: You don't need to have the most expensive or the most stylish winter clothes. but you do need to have the right type of clothes to stay dry and comfortable in almost any weather. Our ski resorts do not rent ski pants or jackets, so pick those up before heading to the slopes. Brundage and Tamarack both have ski shops if you forget or don't have goggles, gloves, hats, handwarmers and other such accessories.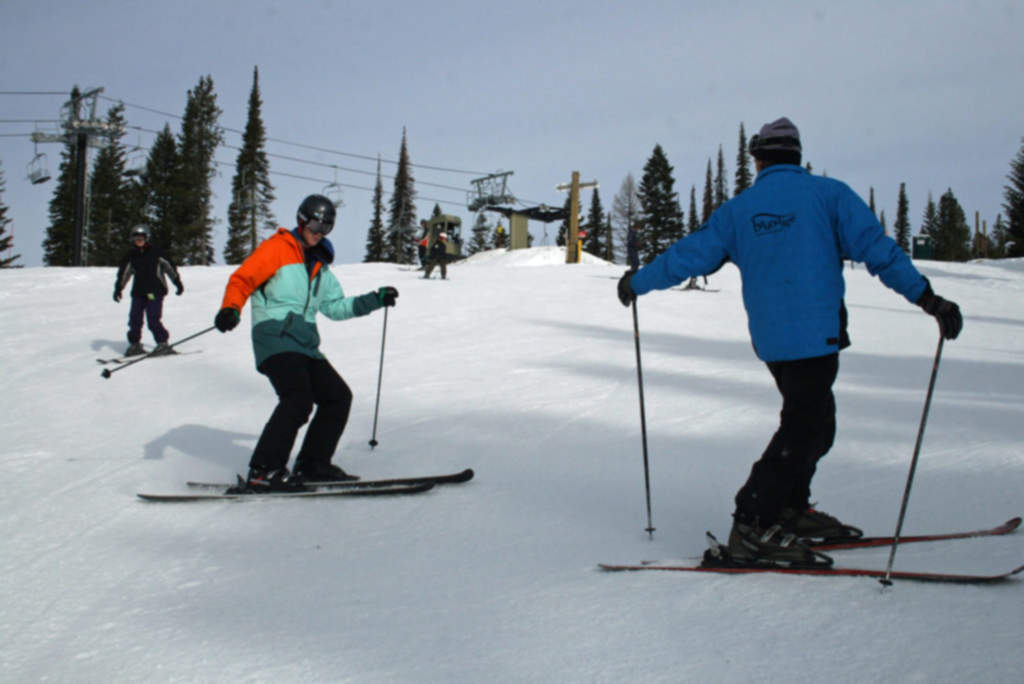 #2 – Rent Gear that Fits
Avoid borrowing skis or snowboards from others since they are typically designed based on someone's height and weight. You will have a better experience with gear that fits your body and level of expertise. You can rent at the resorts (Brundage/Tamarack) or from local shops like Hometown Sports.
#3 – Have Realistic Expectations
You'll spend some time in the beginner area – and you should.
You will fall. Laugh and get back up. Good news is the snow is soft in the West Central Mountains, and if you follow the rest of our tips (use beginner terrain, take a lesson, know the code) you won't be going too fast so it shouldn't hurt too much when you fall!
Use beginner terrain: Don't be pressured into going onto bigger slopes by your family or friends who are more advanced. It takes a long time to build up your confidence but only takes seconds to shatter it, so resist and only go where you're confident. An easy slope for them might not be easy for you, so stick to what you know and build your confidence gradually.
Take a lesson. Even if you just take one lesson to get yourself familiar with the basic skills and maneuvers needed, it's going to greatly enhance your experience. Group lessons generally cost less, but you'll share the instructor's focus and time with others. While Private lessons are more expensive, you'll often get more bang for your buck in a one-on-one setting. If you're visiting during a holiday period (Winter Break or a three-day weekend) it's a good idea to book your lesson in advance.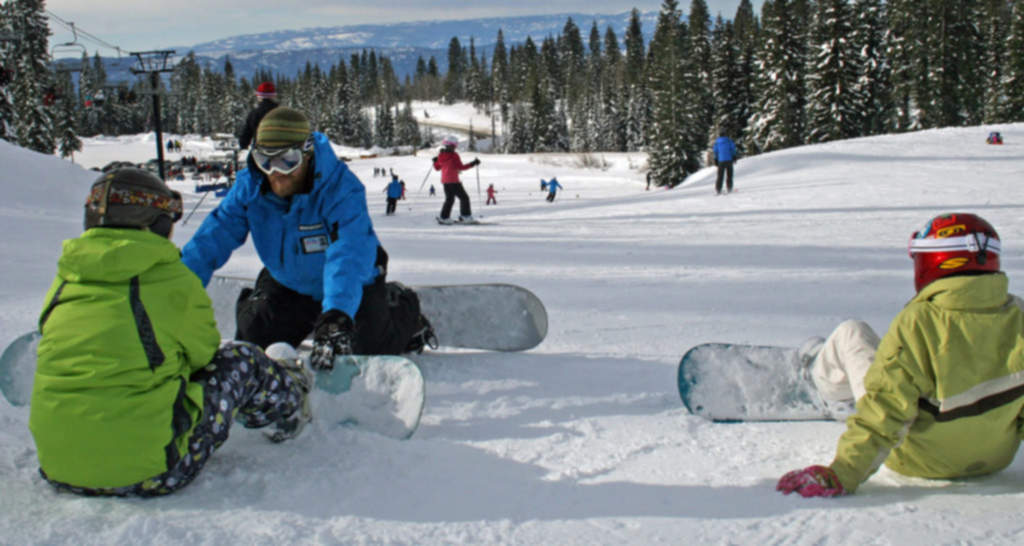 #4 – Don't be a Gaper
"Gaper" is a term well known in ski circles and the short story is: you don't want to be one. "Gapers" are people who show up unprepared for the weather or who frequently violate the Skiers and Riders Responsibility Code:
Your Responsibility Code
There are elements of risk in skiing that common sense and personal awareness can help reduce. Please observe The Code to enhance your enjoyment on the slopes.
Always stay in control.
People ahead of you have the right of way.
Stop in a safe place where others can see you and out of the flow of ski traffic.
Whenever starting downhill or merging from one trail to another, look uphill and yield to oncoming skiers and snowboarders.
Use devices on your skis to help prevent runaway equipment.
Observe all signs and warnings and keep off closed trails.
Know how to use the lifts safely.
McCall-area ski resorts are known for their friendly, helpful employees. If you need help learning how to use the lifts safely, don't be afraid to ask. Or take a lesson – the responsibility code will be part of what you learn!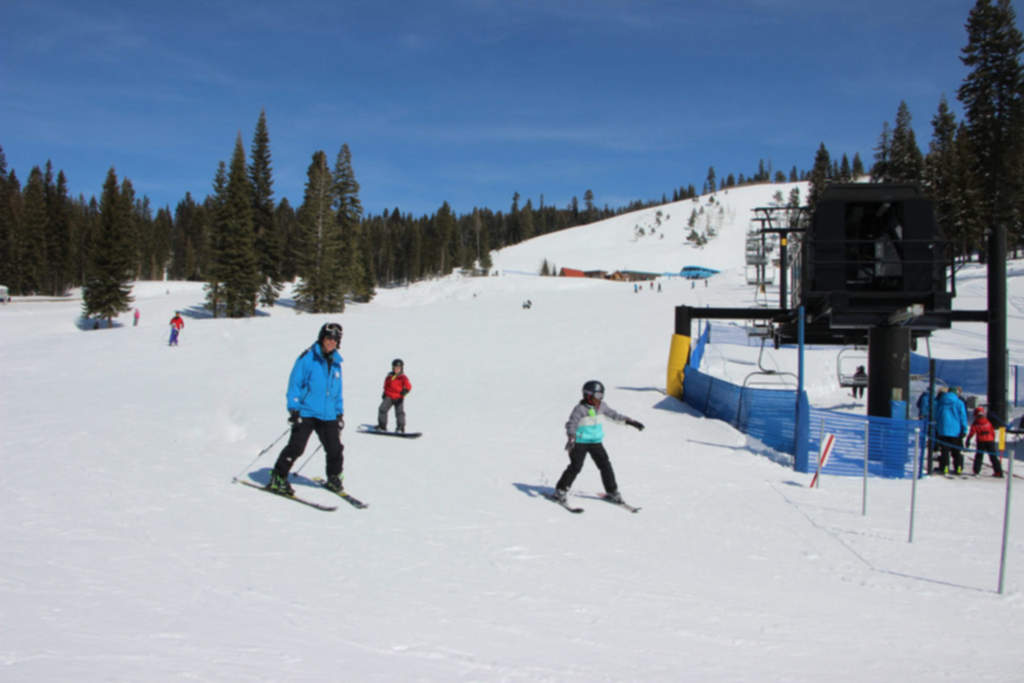 #5 – Take Time for the Little Things
If you're learning something new like skiing or snowboarding, it's easy to get focused on a goal like riding to the top or keeping up with your friends. We hope the tips above help you get off to a great start so you have time to enjoy the 'little things'. The views from our mountains are gorgeous. The feeling of the snow, wind and sun on your face can be exhilarating and life-affirming. The thrill of gravity and the solace of nature are all part of what makes skiing and snowboarding sports worth learning – and enjoying for a lifetime. So don't forget to look around, listen to the sounds of the mountains, and be proud of yourself for trying something new!