When Labor Day rolls around that means the kids are back in school and fall is right around the corner. It is also a perfect time to fire up the grill and invite the neighborhood over for a backyard barbecue! We went in search of some culinary inspiration from our local restaurants and put together a fabulous menu to celebrate summer. So ditch the frozen burger patties in favor of these delicious and easy recipes from local chefs in McCall.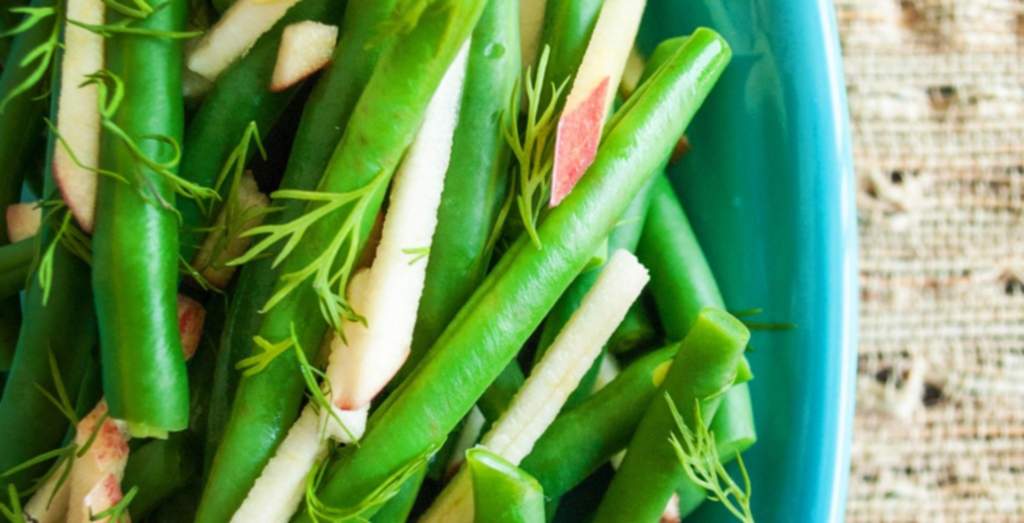 Garden Green Bean and Gala Apple Salad
Courtesy of Chef Gary Kucy, Rupert's at Hotel McCall
Ingredients
1 lb fresh green beans
3 gala apples
3 Tbsp chopped fresh dill
1.5 Tbsp honey mustard
2 Tbsp cider vinegar
1 pinch cayenne
3 Tbsp olive oil
Kosher salt to taste
Directions
Place 1 gallon of water in stock pot, heat on stove over high heat, add 3 t salt once it reaches a boil.
While water is heating, trim stem ends from green beans
Blanch beans in  water, by adding them while water is boiling, allow approx. 2-3min to softened texture and bring out color. Once softened slightly but still retaining a little crunch, drain and cover with ice water to cool quickly.
For the dressing, place chopped dill, mustard, cider vinegar, and cayenne in a large mixing bowl, mix together. Add chiilled, drained green beans from above, and allow to marinate for 15 minutes.
Cut apples into long thin juliennes (or matchsticks) and toss into salad, season with a little salt and a drizzle of olive oil.
Can be served chilled or room temperature, should be served immediately to preserve color and texture.
---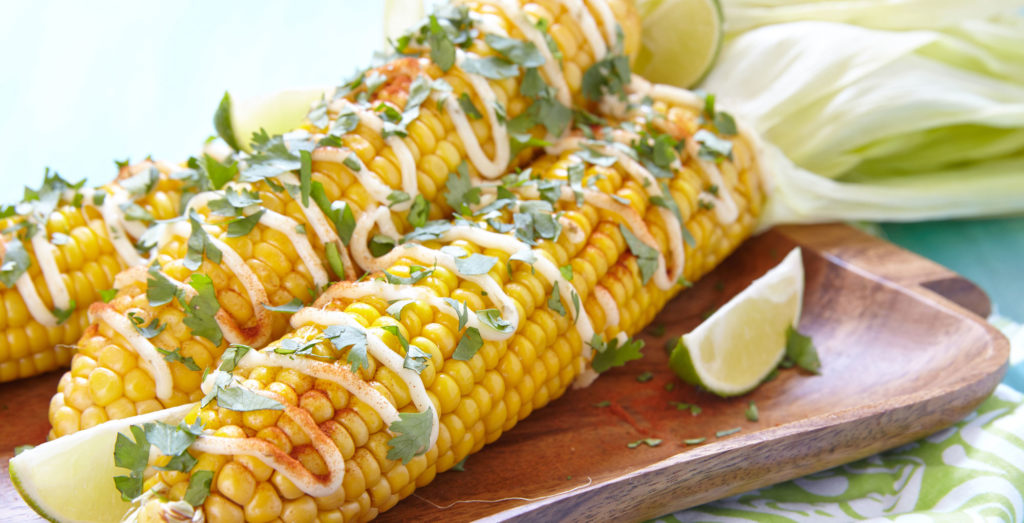 Grilled Corn with Chipotle-Lime Mayo
Courtesy of the Shore Lodge Culinary Team
Ingredients
Fresh Corn on the Cob (Sweet Yellow or Bi-Color)
1 cup Mayonnaise
1 each Canned Chipotle Chile with Adobo (Pureed)
2 each Lime (Juice)
Table Ground Black Pepper to Taste
Kosher Salt to Taste
½ cup Grated Parmesan Cheese or Cotija Cheese
Directions
Pre-Soak Whole Cob of Corn in Cold Water for 15 Minutes. Place on Heated BBQ Grill and Cook on all Sides for Approx 10-12 Minutes. Corn Should Look Charred on the Outside. Place in Large Paper Shopping Bag and close tightly.
While Corn is Steaming, Mix Together Mayonnaise, Chipotle with Adobo, Lime Juice. Season with Kosher Salt and Black Pepper. Set Aside.
Remove Corn from Paper bag and Peel Down; Wrapping Husk into a Handle. Brush on Aioli generously and sprinkle with Parmesan or Cotija Cheese's.
---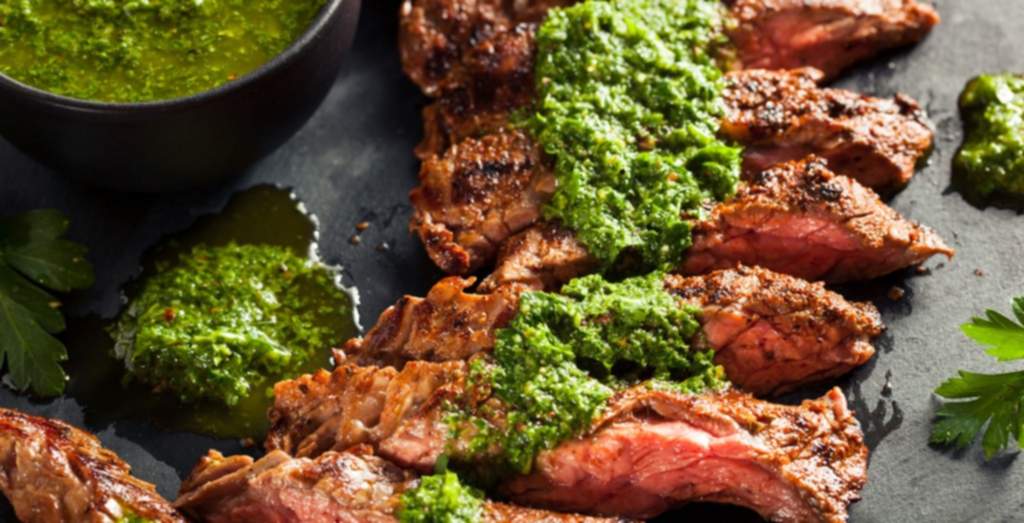 Backyard Skirt Steak Chimichurri

Courtesy of the Shore Lodge Culinary Team
Ingredients
3 lbs. Beef Skirt Steak (Cut into 6-7 oz. Pieces)
2 tablespoons olive oil
Spice Rub:
2 tablespoons dark brown sugar
1 tablespoon sweet smoked paprika
1 tablespoon coarse kosher salt
1 1/2 teaspoons chipotle chile powder or ancho chile powder
1 teaspoon ground black pepper
Chimichurri Sauce:
3/4 cup olive oil
3 tablespoons Sherry wine vinegar or red wine vinegar
3 tablespoons fresh lemon juice
3 Garlic cloves, peeled
2 medium Shallots or Red Onions
1/2 teaspoon dried crushed red pepper
3 cups (packed) stemmed fresh Parsley
2 cups (packed) stemmed fresh Cilantro
1 cup (packed) Arugula
Salt and Pepper to Taste
Directions
Combine all ingredients for Spice Rub in a small bowl.Combine first 8 ingredients for the Chimicurri Sauce in blender; blend until almost smooth. Add 1/4 of parsley, 1/4 of cilantro, and 1/4 of Arugula; blend until incorporated. Add remaining herbs in 3 more additions, pureeing until almost smooth after each addition. (Can be made 3 hours ahead. Cover; chill).
Let Beef stand at room temperature 1 hour.
Prepare barbecue (high heat). Pat Beef dry with paper towels; brush with oil. Sprinkle all over with spice rub, using all of mixture (coating will be thick). Place beef on grill; sear 2 minutes on each side. Reduce heat to medium-high. Grill uncovered until instant-read thermometer inserted into thickest part of beef registers 130°F for medium-rare. Transfer to platter. Slice Beef Against the Grain.
Serve with Chimichurri Sauce and Flatbread or Tortillas.
---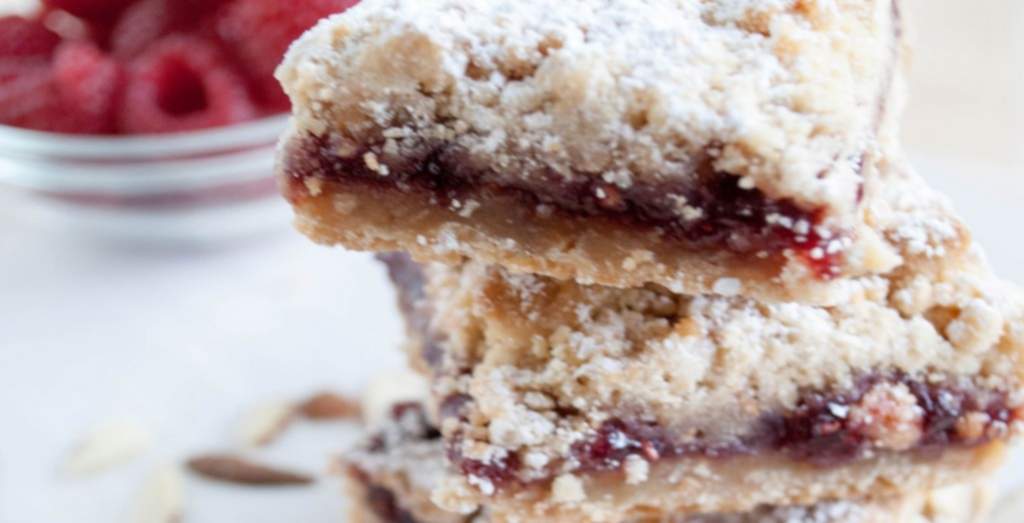 Almond Fruit Bars
Courtesy of Stacey Cakes
Ingredients
1 pound butter
6 cups flour
2 teaspoons cinnamon
1 teaspoon salt
1 teaspoon baking powder
2 cups brown sugar
1 cup sugar
4 yolks
3 cups almonds
2 cups raspberry jam
Directions
Cream the butter and brown sugar together. Add the salt, baking powder, and cinnamon to the butter mixture.:
In a food processor add the almonds and sugar. Mix until the almonds are ground up very fine.:
Add the yolks to the butter mixture. Mix to combine.:
Add the flour and ground almonds. Mix until it comes together.:
In a half sheet tray lined with parchment press half the almond mixture into the pan.:
Spread the raspberry jam on top of the almond mixture.:
Add the remaining dough on top of the jam. Bake at 325 degrees for 25 to 30 minutes.