Find new adventures outside the McCall city limits!
DAY TRIP#2: CAMBRIDGE
Pack your bikes or walking shoes, water, snacks, sunscreen and your bathing suits for a lovely, fun-filled day that includes the Weiser River Trail, Mundo Hot Springs, and Idaho BBQ done right at the Intersection Bar and Grill in New Meadows.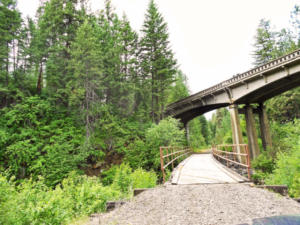 Weiser River Trail
From McCall, drive north on Highway 55 toward New Meadows. Continue through the intersection of Highways 55 and 95 and follow Highway 95 south. Just past New Meadows, the Weiser River Trail begins.  This remarkable trail started as a grassroots effort between the Friends of the Weiser Trail, the non-profit organization that maintains the trail, and the Union Pacific Railroad, which deeded 84 miles of old railroad for recreational use. The trail stretches from New Meadows to Weiser and offers plenty of scenic places to make a pit stop, stretch your legs, and immerse yourself in the old growth forest along the trail. We recommend stopping at the Evergreen Campground, five miles south of the Tamarack Saw Mill, for easy access to the trail. The campground has plenty of parking and restrooms.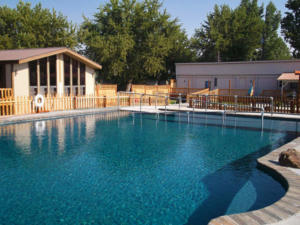 Mundo Hot Springs
After exploring the Weiser River Trail, continue south on Highway 95 to Mundo Hot Springs. Located just outside of the historic farming community of Cambridge, about an hour southwest of McCall, Mundo provides soothing waters, food, accommodations, and warm hosts. This charming spot is reminiscent of a boutique bed and breakfast with owners who go above and beyond to make your visit memorable. To keep guests comfortable in the summer months when outside temperatures rise, the geothermal water is cooled by the adjacent Weiser River to keep soakers happy. Mundo is closed on Mondays and Tuesdays for cleaning, but open 4 pm – 8 pm Wednesday -Thursday, and noon – 8 pm Friday – Sunday.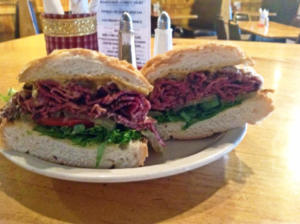 Intersection BBQ
Cap off your hiking and swimming adventure with some of the best BBQ in Idaho. As you make your way back to McCall, the Intersection BBQ in New Meadows is just the ticket! Since 2013, owner Shannon Fairchild and her crew have been cooking up "rustic comfort food" with slow smoked BBQ to rival any in the region. No pre-packaged sauces or dressings at the Intersection…they make everything in house from scratch. We recommend ordering Shannon's signature pastrami, but do it quick! This local favorite, brined and cured for a month before serving, tends to sell out quickly. Intersection BBQ's brisket is also a hot item on the menu and their burger meat is locally sourced from Double R Ranch.
After this lovely day of seeing some hidden gems, we can promise that both you and the kiddos will sleep well and be ready for what your next summer day in McCall has to offer.
---
Add an Overnight Stay: Mundo Hot Springs is a great place to turn your day trip into an overnight adventure. Private cabins, RV sites with full hookups, and tent sites are available. Please visit mundohotsprings.com for pricing and reservation information.