Breakfast doesn't always get the attention it deserves. When the lure of a perfect summer day calls, it is easy to opt for a grab-and-go option on your way out the door. We know that adventure beckons, but a warm summer morning is the perfect time to slow down and enjoy a savory meal. We asked two of our favorite brunch stops to share their favorite breakfast recipes.
Ruby's Kitchen Bandito Bowl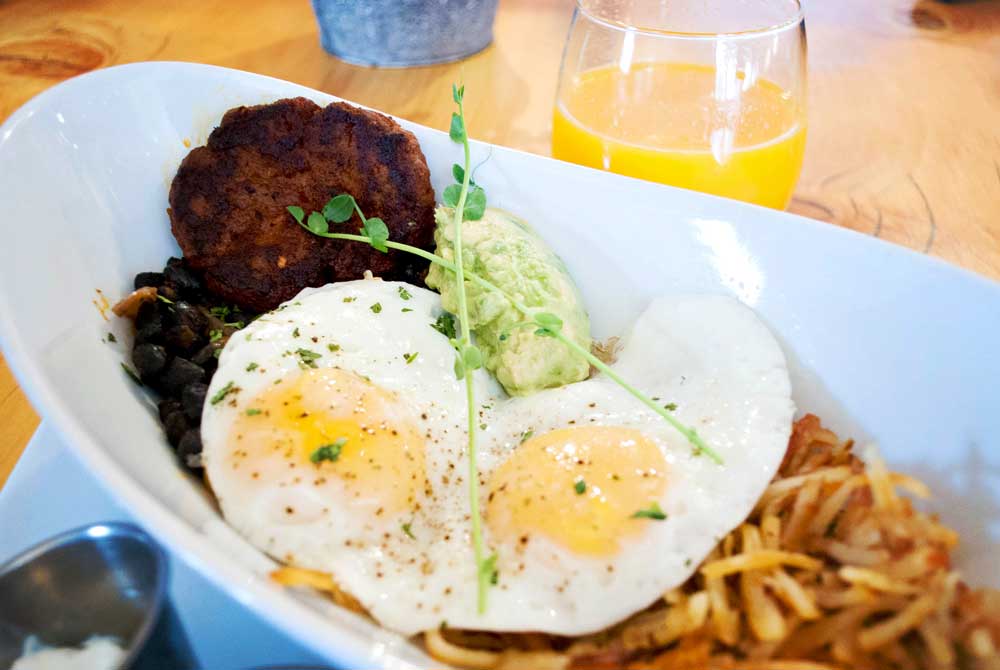 Ruby's Kitchen is known for their sustainable, seasonal ingredients, cozy atmosphere and stellar service. Breakfast selections include the El Gaucho Burrito stuffed with chorizo, egg, black beans and caramelized onions and the Farmer's BELT with bacon, basted egg, lettuce, tomato and house aioli. They also serve up some amazing breakfast bowls, including this delicious Bandito Bowl!
1lb Chorizo
Avocado
Lemon wedge
2 cups black beans
1.5 cups fresh corn
4 cups hash browns
¼ bunch cilantro
¼ cup vegetable oil
½ tsp cumin
1tsp ancho powder
Salt and Pepper to taste
Pea Shoots
Form 4 patties with the chorizo and begin to cook on the griddle at medium heat. Spread the hash browns evenly on the griddle and cook with vegetable oil until golden brown.  Cook the beans, corn, cilantro, cumin, and ancho powder together until hot. In a nonstick pan, cook the eggs on low heat, sunny side up, until the egg whites are cooked through. Mix the avocado with lemon, cilantro, salt, and pepper to create a guacamole. Place the ingredients in a bowl to serve and garnish with pea shoots.
Anchor Bloody Mary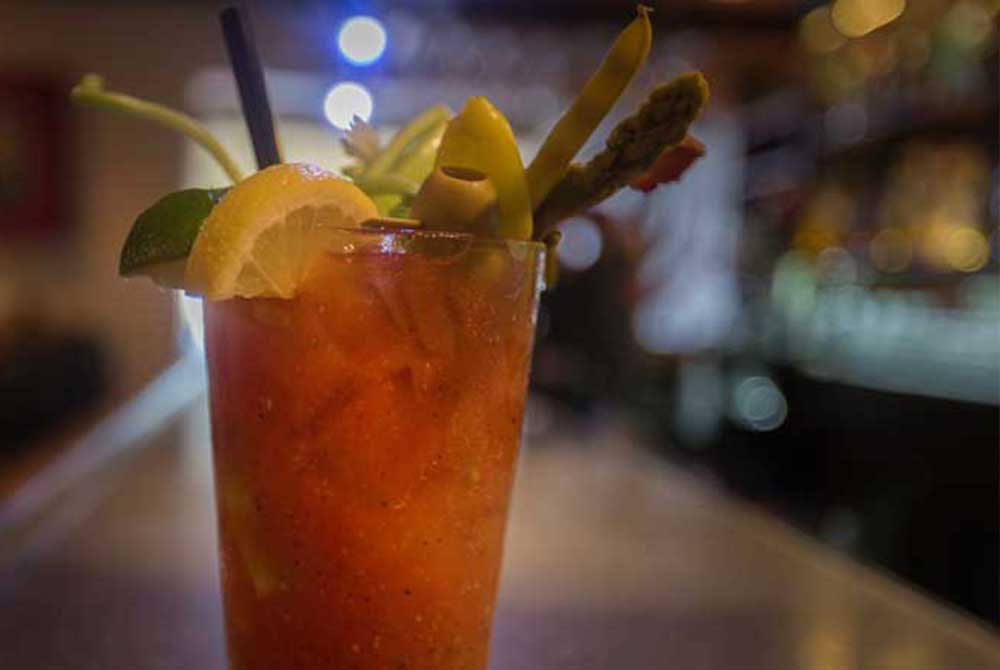 Set in the historic Yacht Club building, the Anchor boasts a stunning lakeside patio with an extensive menu full of family favorites and unique dishes. On Sunday mornings, they also offer a special brunch menu where you can enjoy one of their famous benedicts and a build your own Bloody Mary and Mimosa bar. Piled high with extras, the Anchor Bloody Mary is one of a kind and now you can mix up your own!
1.5 oz vodka
2 dashes Tabasco
¼ tsp Worcestershire
½ tsp fresh horseradish
¼ tsp pepper
¼ tsp celery salt
Tomato juice
Lemon slice
Fill a pint glass with ice. Add vodka and spices, shake. Top off with tomato juice and a fresh squeeze of lemon and shake again. For an extra twist, garnish with your choice of lime wedge, pickled asparagus spear, spicy green beans, pimento stuffed green olive, pepperoncini, celery, or a slice of bacon. Enjoy!