We know the point of getting out of bounds is to disconnect for a time, but a few apps out there are worth bringing along on your adventures. And most work without cell service to keep you safe in the backcountry.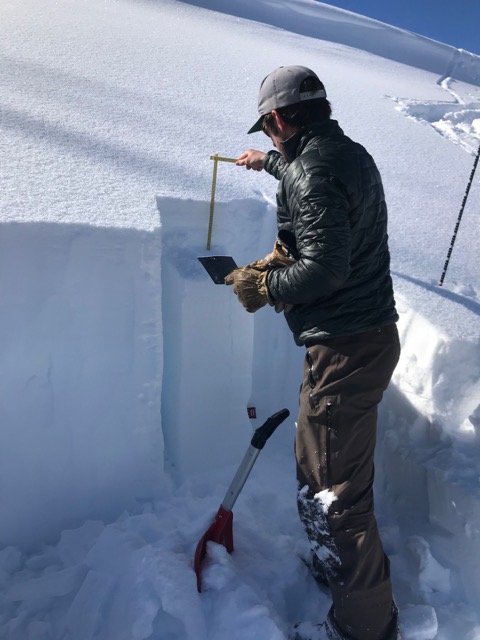 Airflare (https://airflare.com/)
Helps search and rescue teams find you in the wilderness. Just download the app, subscribe, and enable the beacon before heading out for an adventure. If the worst happens, Search and Rescue teams can search for your beacon.
Powder Project (https://www.powderproject.com/mobile-app)
Know exactly where you are at all times – no cell service required. Powder Project helps you find ski lines wherever you travel and know where you are on the map in the backcountry.
Avalanche Forecasts (http://www.avalancheforecasts.com/)
Know before you go! This app is an easy way to see the current avalanche forecast quickly. The data is cached so you can reference it if you lose cell service.
Avalanche Inclinometer (http://avalancheinclinometer.com)
Be avy savvy when it comes to the three biggest influencers of an avalanche: the slope, the elevation and the aspect. This app shows you all three based on your location
Open Snow (https://opensnow.com/about/app)
Know when to plan your powder days! Open Snow provides a 10-day snow forecast, a snow report and ski conditions all at the tip of your fingers.
Gaia GPS (https://www.gaiagps.com/)
A great planning tool with offline GPS maps, satellite imagery, topo maps and navigation tools to help you analyze the terrain while you are in the backcountry.
Caltopo (https://caltopo.com/)
The map builder tool in this app is ideal for creating your own customized, layered map tailored to your specific needs. Optional layers include everything from public land designations and management agencies, motor vehicle use and routes, slope angle shading, sun exposure and more.
Avalanche Education: Know Before You Go
It is worth repeating…knowing avalanche conditions is key to any out of bounds recreation. Whether by ski, snowmobile, snowbike or even snowshoe, checking conditions before you leave the house can save your life.
We are extremely fortunate to have the Payette Avalanche Center located right in McCall, one of just 14 centers in the United States. This team provides daily avalanche forecasts from November through April. These forecasts are a tool for the recreating public to use to understand avalanche conditions and decide where and when to go.
In addition to the daily forecasts, the Payette Avalanche Center hosts several education programs and clinics each winter. From two-day immersive avalanche safety training to women's only clinics, we highly recommend partaking in one of these educational courses, especially if you are new to backcountry recreation.
Check the forecast here and subscribe for updates here: payetteavalanche.org