Brundage Mountain has offered lift-served mountain biking since the early 1990's and is well known for gravity-fed thrills on 26 miles of single track. From expert downhill trails to miles of XC riding in the base area and on the south side of the mountain, there is no shortage of brown pow to find on the mountain. Find your flow with three of our favorite rides:
Greenhorn/Hammerhead/Thorn Creek Loop (Easy XC)

The Brundage Mountain Bike Park has a brand-new cross-country ride option for riders looking for an easier mountain biking experience. The Greenhorn/Hammerhead/Thorn Creek Loop includes three brand new trails designed for cross country riders. Start at the Greenhorn trailhead at the far end (West) of the Brundage Mountain parking lot. Greenhorn is a relatively flat trail that rolls through shaded forest and allows riders to warm up on gentle berms. At the end of the almost mile long Greenhorn trail, you can connect with the Hammerhead trail which is a loop. We recommend riding this section of trail counterclockwise. This is also a relatively flat and rolling shaded trail, Hammerhead loops through huckleberry patches for another 1 mile. From there, you can return on Greenhorn or choose the almost mile-long Thorn Creek traverse which connects to Black Bear and the rest of the Brundage Mountain trail system.
New Lakeview Vista (Intermediate XC)

One of the most anticipated new trails in the area is opening mid/late July 2019. The Lakeview Vista trail offers cross-country riding through one of the most scenic and beautiful alpine areas in the region. You can connect to Lakeview Vista from the summit via South Lodge Lane or from the base area via Growler (4 miles). The trail winds through wildflower meadows and out toward a viewpoint that offers unsurpassed views of the Payette Lakes and Long Valley. Lakeview Vista is roughly three miles long.
Hidden Valley (Expert Downhill)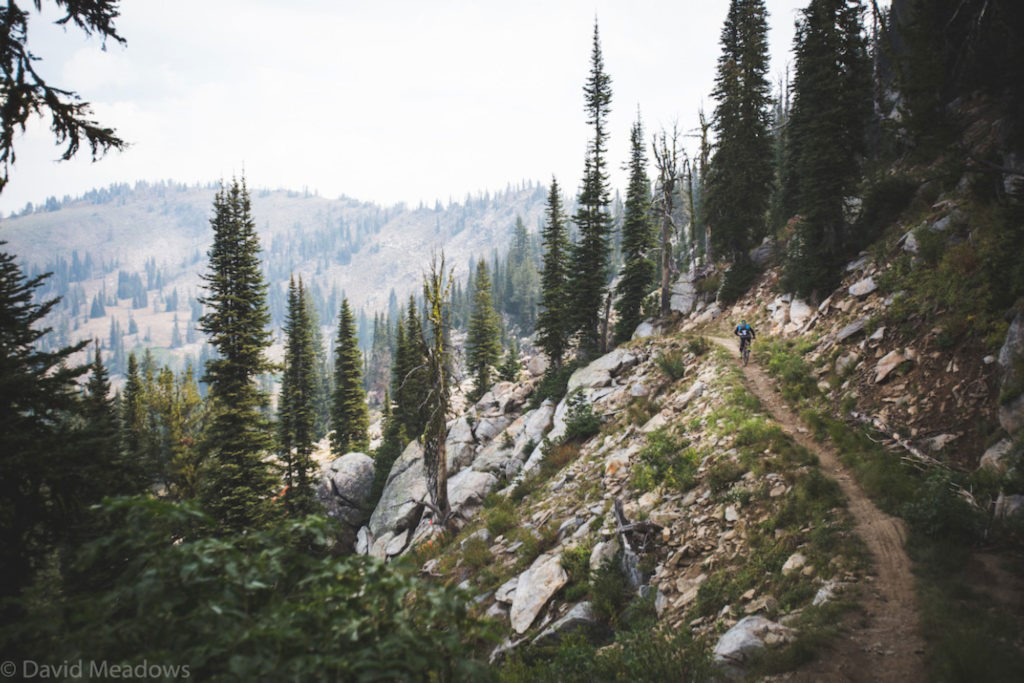 Along with the more approachable Elk Trail, Hidden Valley is the classic old school meets new school Brundage Downhill trail. While Elk Trail descends 1,800 feet over 5.4 miles, Hidden Valley descends 1,500 feet in just 2.3 miles. The upper part of the trail is no joke, with white knuckle rock drops through the 'rock garden'. Lower Hidden Valley features a more flowy ride through beautiful wooded terrain with tabletop jumps, berm turns, log features, and bridges.
For more information and to find a trail map, visit brundage.com.