Tamarack Resort's Bike Park is a home to trails that twist, turn, roll and drop. Constructed by IMBA Trail Solutions, this trail system is designed to test your balance and technical skills on 1,700′ of vertical. Start your adventure with three of our favorite trails:
Pura Vida (Beginner)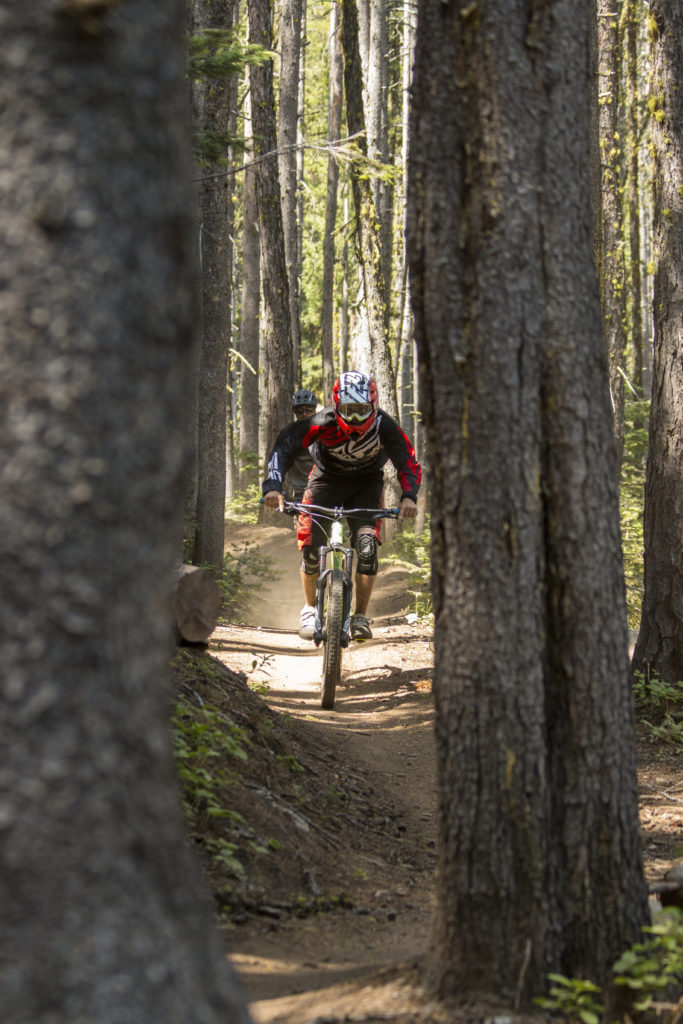 Pura Vida is a green trail that starts at the top of the Tamarack Express.  It's smooth, flowy and I most cases a rider doesn't need to ride their brakes.  It winds through the forest and is a great introduction for any downhill rider.  But, for those who are more advanced, this trail can get more and more enjoyable and they increase their speed.  Novice or expert – this is one of the best trails in our system.
Super G (Intermediate Downhill)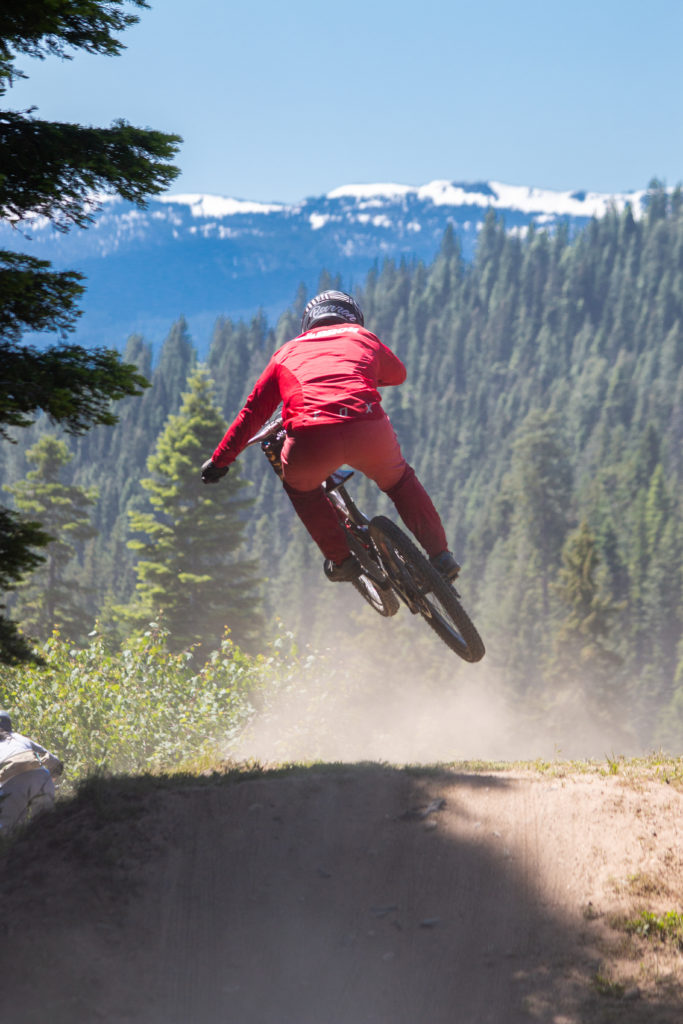 This is an intermediate downhill trail that is a favorite for intermediate and expert riders.  It features big berms, a few jumps and the steepness that many mountain bikers love.
Show-Low (Intermediate Jump Line)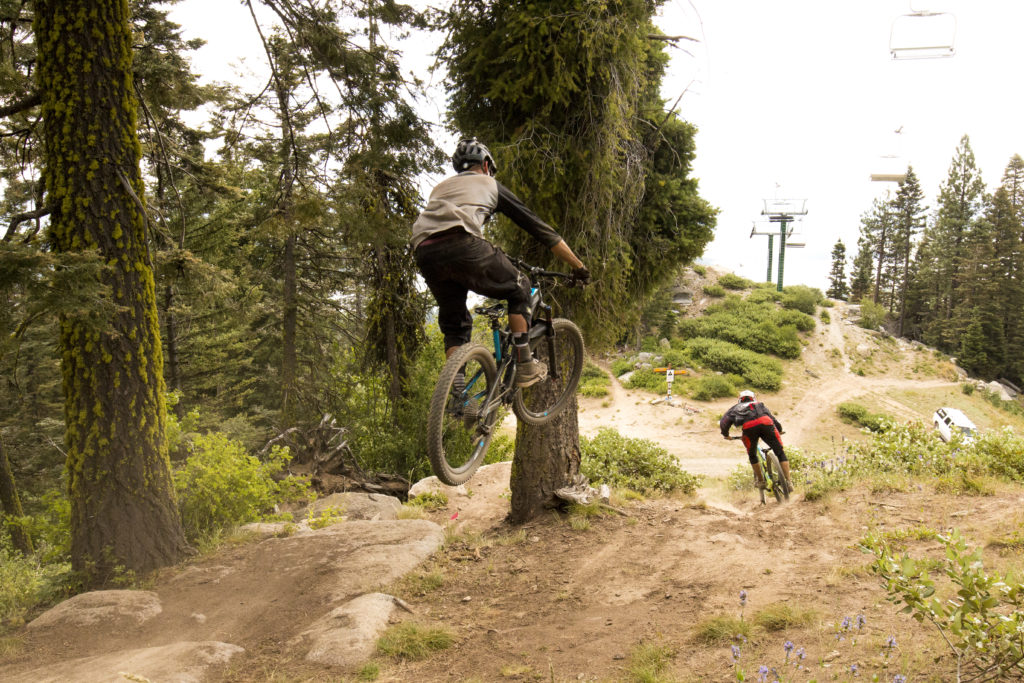 Show-Low is on the lower part of the mountain, and has a jump line that riders love.  You come into fast around a berm and then a set of 3 jumps are lined up together.  After the jumps, the trail winds into 5 huge berms in a long "s" shape
Cross Country Trails
For a change of pace, don't forget about the massive network of cross country trails that wind through the forests and meadows at the base of the mountain. These trails are free to use and definitely worth a ride.
For more information, please visit tamarackidaho.com.