By: April Whitney
What's so special about this tiny seedling? It's only a few inches tall and just taking root, but it's a living symbol of an effort to save a threatened species of pine tree struggling to survive across the Mountain West. 
Whitebark Pine (Pinus albicaulis) was officially designated as a threatened species in December of 2022. This keystone species has been in rapid decline for decades, and efforts to conserve and preserve it have been underway in our area since at least 2008.
The silvery skeletons of dead Whitebark pine trees are signature feature along the upper ridge of Brundage Mountain. Along with these standing dead trees, the top of Brundage Mountain is also home to some of the healthiest and most blister rust resistant populations of living Whitebark pine trees in Idaho. Blister rust is a primary threat to the species, so preserving the cone-producing trees and future seed crops from the healthy, resistant trees at Brundage Mountain is a conservation priority. 
Last summer work crews from Brundage Mountain Resort, the Payette National Forest, and the Youth Conservation Corps spent several days improving conditions for the existing stands of Whitebark pine by cutting away competing vegetation to make sunlight, water and nutrients more available to the trees — ultimately making them more resilient to bark beetles, blister rust, and natural and prescribed fire. 
In the fall, those crews were joined by volunteers from the McCall Master Naturalists to tenderly plant 600 seedlings – cultivated from seeds gathered there four years earlier — in carefully selected locations where they are likely to thrive.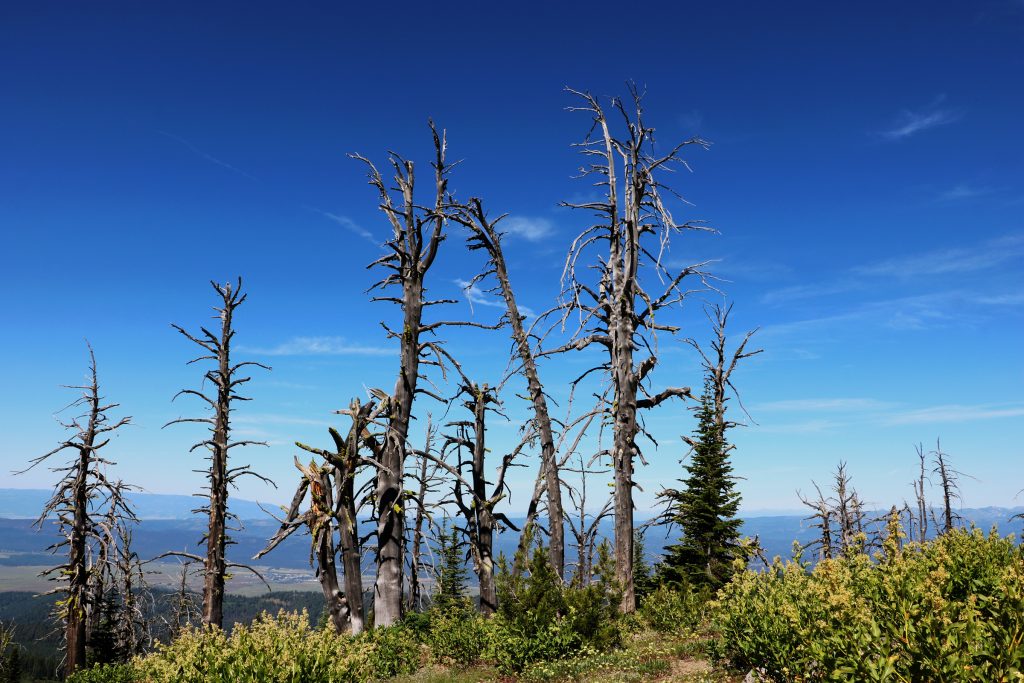 Seedlings grown from future seed collections here will be planted in other areas on the Payette NF and other nearby National Forests. One more reason to stay on designated trails while you're exploring this summer…because you never know when the tiny trees you accidentally trample might hold the key to the future of an entire species. 
Learn more at www.whitebarkfound.org.