McCall has an outstanding lineup of summer music. From Roseberry to Tamarack, classical music to rock and roll, we have you covered! July kicks off the season of music – preview these must-see events and get ready to see world-class musicians right here in McCall this summer!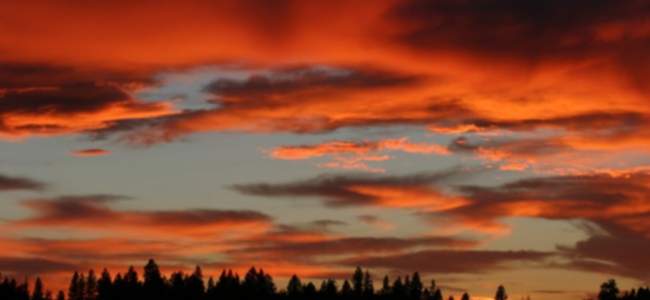 Spend your Saturday evenings this summer enjoying live music and great company at the Sunset Concert Series, presented by the Tamarack Municipal Association. TMA is bringing out a variety of talented artists to keep you jamming throughout the summer- all of which are absolutely free! So bring your friends, family, blankets and chairs to the amphitheater, located at the base of the Discovery lift, on Saturdays from 6:30PM to 8:30PM and enjoy!
July 2nd –   Rebecca Scott Band
July 9th –   Steve Fulton Music
July 16th –  Ned Evett
July 23rd –  New Transit
July 30th –  Emily Stanton Band
August 6th – David Andrews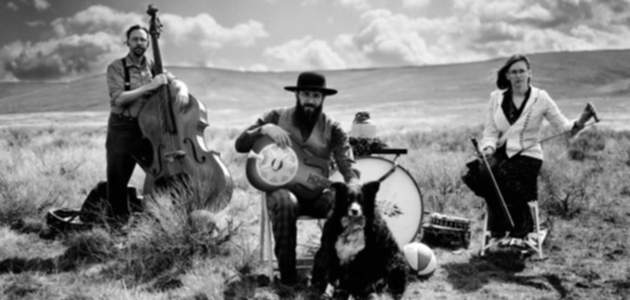 Jug Mountain Ranch is starting a new "Supersize Music Series" in the Pavilion next to the Clubhouse Restaurant. All concerts are FREE and food, wine, and beer will be available for purchase. Each concert will be held from 6pm – 9pm.
Wednesday, July 6th @ 6pm: Lucky Tongue
Wednesday, August 10th @ 6pm: Hillfolk Noir
Saturday, September 3rd @ 6pm: Bread & Circus
Head to Broken Horn Brewing for the Friday Night Summer Concert Series! Music starts at 6pm. Locally brewed beer, wine, and catering from InCahoots BBQ!
July 8 – Emily Tipton Band (6pm)
July 22 – The Bottom Line Band at Broken Horn (6pm)
August 5 – Ophelia at Broken Horn Brewing (6pm)
August 19 – Drifter Still at Broken Horn Brewing (6pm)
September 2 – Innocent Man at Broken Horn (6pm)
Every year for almost 4 decades, great artists and musicians have traveled from near & far to perform for an energetic crowd in the majestic mountains of central Idaho. Produced by The McCall Folklore Society, The Summer Music Festival at Roseberry is one of Idaho's Most Popular Music Festivals!
Featuring Live Music From Jeff Austin Band – Scott Pemberton – Jon Wayne & The Pain – Ethan Tucker Band – The Lil' Smokies – Spring Fever Bluegrass Band – and Many More! Pack your cooler and chairs and join us for another amazing year at Roseberry.
July 14th: LOCAL's NIGHT featuring On The Loose, Catfish D'Grey, Louise Gilbert, Mountain Fever, Frayed Strings, Kids Mountain Music Camp Ensemble
July 15th: Featuring The Lil' Smokies, Ethan Tucker, Spring Fever Bluegrass Band
July 16th: Featuring the Jeff Austin Band, Jon Wayne & the Pain, Scott Pemberton
SummerFest 2016 is a week-long festival of classical chamber music and pops concerts held at several venues in and around McCall, Idaho, presented by McCall Music Society. The festival will be held July 17 through July 24th this year. David Itkin returns as SummerFest's Artistic Director and Conductor along with the 46-piece SummerFest Orchestra. Featured soloists for 2016 include: Kristen Hertzenberg, vocalist; Tim Fain, violin; Samantha Kantak, soprano; Scott Thornburg, trumpet; and McCall's very own Tom Robin Harris on organ. For complete schedule and to purchase tickets, please visit the McCall Music Society website.
July 17th: SummerFest Sampler
July 19th: Tuesday with Tchaikovsky
July 20th: An Evening with the Brass Quintet
July 21st: Broadway in McCall
July 23rd: FREE Children's Orchestra Concert
July 23rd: Greatest Hits
July 24th: A Summer Cabaret
The McCall Jazz Festival returns in August with a brand new format with two chances to see Curtis Stigers and friends! Jazz by the Lake will be Friday, August 5th at Ruperts in McCall, Idaho. This special benefit is sponsored by Snake River Farms and offers up delicious nibbles prepared by Chef Gary Kucy and fantastic jazz with Curtis and his McCall Jazz Friends. Beer, Wine and a Full Bar are available for sale. McCall Jazz on Jug Mountain is Saturday, August 6th featuring Curtis Stigers, Emily Braden, Matthew Fries, The Sneider Brothers, Cliff Schmitt, Paul Wells and more. Gate 4pm and Show at 5pm. For tickets and more information, please visit http://www.curtisstigers.com
The Huckleberry Jam returns to Donnelly, Idaho this August! This two-day music festival takes over Tamarack Resort on August 12 and 13 and the lineup for this year's show has arrived with a special kickoff night on August 11th.
August 11: Jeff Crosby & the Refugees
August 12: Monophonics, Jeff Crosby & the Refugees, Beats Antique and Brandi Carlile
August 13: Shook Twins, Lake Street Dive, Moon Hooch, Robert Randolf & the Family Band and Michael Franti
---
---