For most of us, kayaking big water is not typically on our vacation bucket list. It takes a lot of skill and practice to be able to navigate whitewater in a tiny boat. However, we can't talk about the river without paying homage to a specific 15-mile stretch of water along the North Fork of the Payette River. The section of the Payette just north of Banks, Idaho is home to the longest stretch of Class V whitewater in the country. The big water has become one of the most feared and respected sections of river and draws kayakers from all over the world who come and try to tame its rowdiness.
To showcase this huge water, the North Fork Championship brings together the most talented kayakers in the world for an extreme kayak race each June. This is not a weekend warrior event. Athletes who compete in this three day event are experts and put on a show anyone can appreciate. We highly recommend putting this event on your itinerary to take in some of the best kayaking in the world.
The event includes three races: the Expert Division, Boater X, and the Elite Division. The Expert Division kicks off the North Fork Championship and is a one-mile sprint through the whitewater. This race also serves as a time trial for the AWP World Series. The next day, athletes compete in Boater X where heats of six kayakers race through the "S-Turn" rapid. The final race is set up like a giant slalom comprised of seven gates through the "Jacob's Ladder" and "Golf Course" Class V rapids. This Elite Division race is timed with a five second penalty given to a racer each time they hit a gate.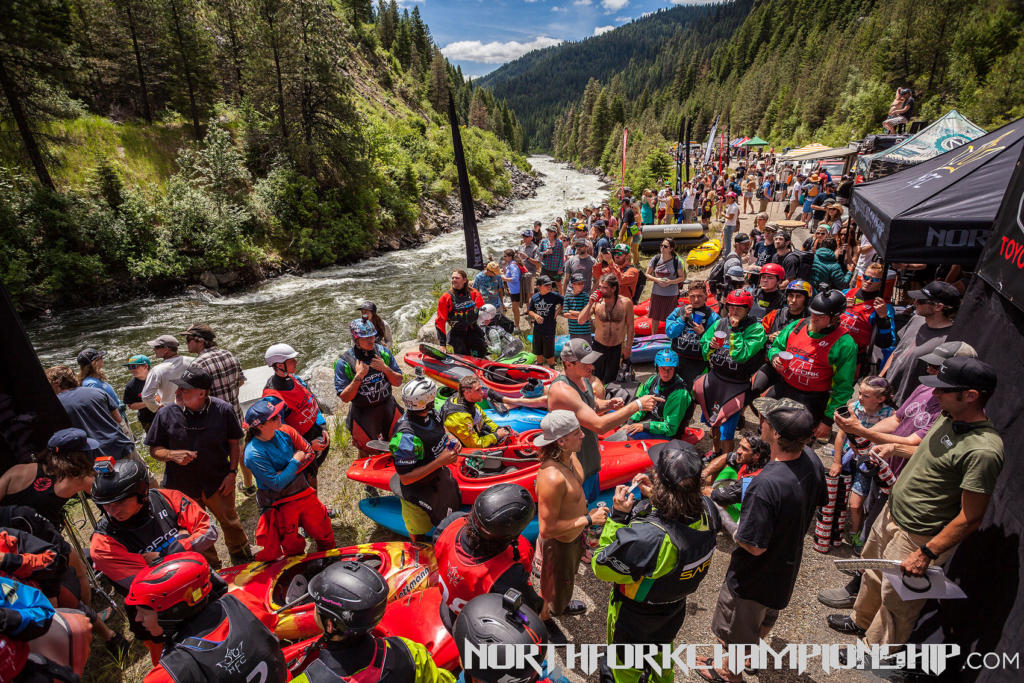 For spectators, there really isn't a bad seat in the house. The entire event takes place along Highway 55 just north of Banks, Idaho. Ample signage will let you know as you get close to the event zone near milepost 86. Parking is limited to availability along the Highway, so be prepared to go slow for pedestrian traffic and be patient until you find a safe space to park. To find your perfect vantage point for the events, walk along the banks of the river with the rest of the crowd.
Pro Tip: The river bank can be slippery so make sure to wear shoes you can hike and be comfortable climbing in. Bring extra sunscreen and pack plenty of water and snacks. There are some food vendors available, but most won't be accepting credit cards – cash is king! For full event details, visit northforkchampionship.com.