There are not many things that compare to the feeling of hooking a fish. Watching your line suddenly disappear beneath the surface of the water with a quick tug is always thrilling. Pair that thrill with being in the middle of stunning scenery and it is no wonder that fishing is a hugely popular way to enjoy the river. "Even if you don't catch a fish, you are always in an amazing place," says Robert Monroe of Taylor Outfitting. But Monroe says the odds of not catching a fish in this area are pretty slim. And there is ample opportunity to test your luck.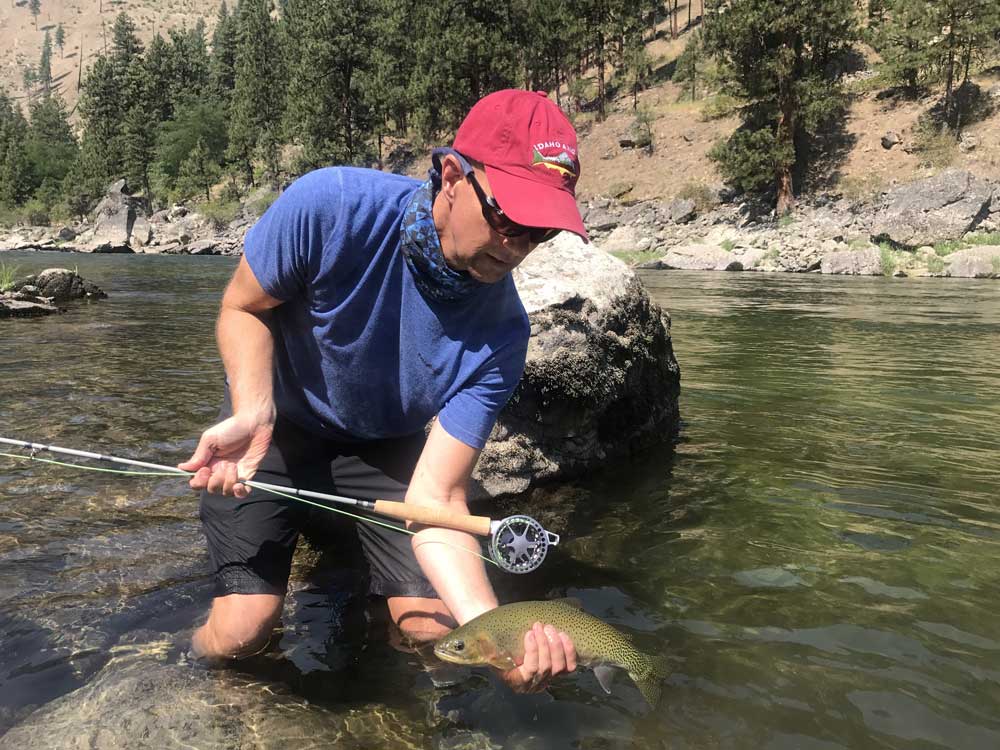 Early in the season, before the winter runoff raises the water level, we recommend the Payette River. In June as the water starts to come back down, Fish and Game will start stocking areas along the North Fork of the Payette and you can expect to catch trout and bass. The easiest way to fish along this river is from the shore.
Along the Salmon River, fishing by boat is the way to go. Whether by drift boat, jet boat or as part of a rafting trip, the Salmon River is teeming with opportunity. In the spring, Chinook Salmon are king. In the summer months, smallmouth bass are the fish of choice. When the weather turns cooler, steelhead fishing takes over.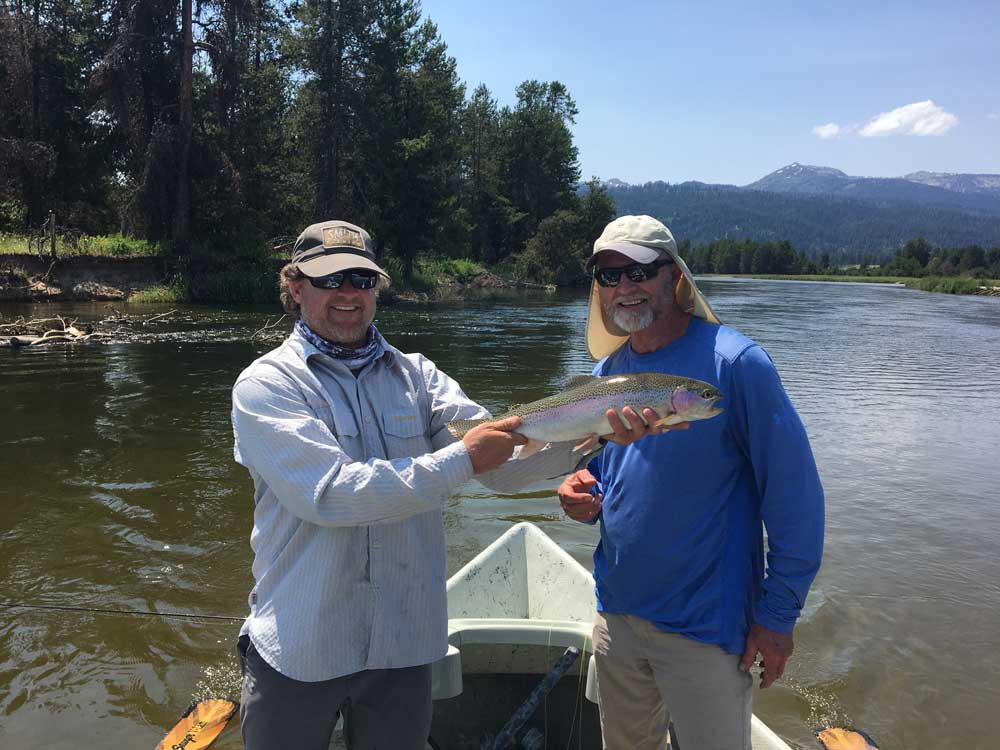 If hooking a monster fish is your dream, the Snake River is your best bet. White sturgeon are plentiful here and can grow to be 12 feet long, weigh up to 400 pounds and live for hundreds of years. You can also catch plenty of bass and trout in the Snake.
No matter where which river you fish, the one thing you can expect is solitude. "I can count on one hand how many times I have seen another angler on the river when I am fishing," says Monroe. "It feels like you have the water all to yourself."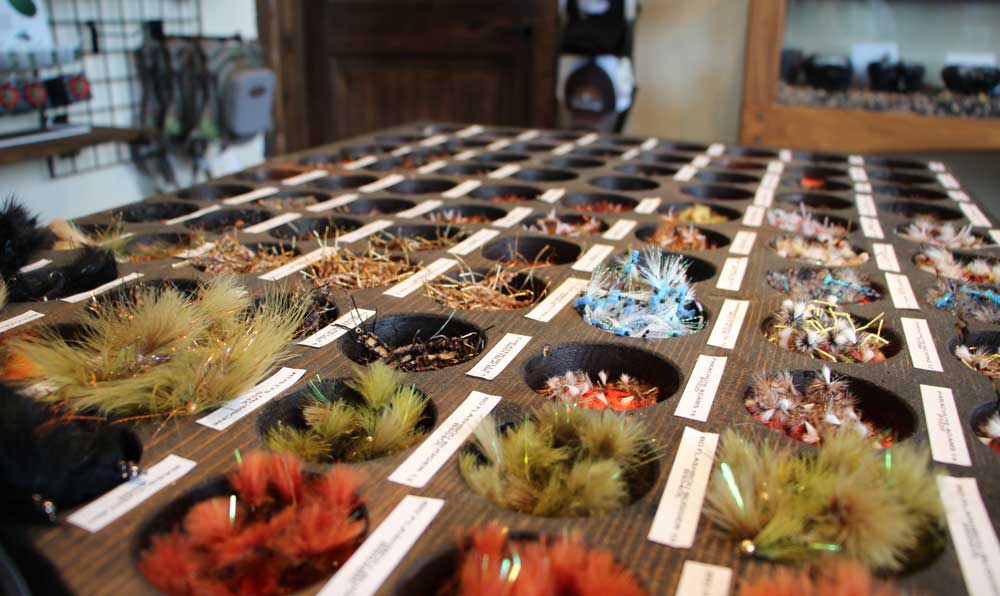 Pro Tip:
Be sure to check the Fish and Game website for season dates, catch limits, and general rules and regulations if you strike out on your own. Those ages 14 and older will need a valid fishing license to drop a line. Additional fishing permits are required for salmon and steelhead.  Visit the Idaho Department of Fish and Game for full details: idfg.idaho.gov/fish. If you are new to fishing or unfamiliar with the area, we highly recommend working with an outfitter. These experienced guides can help you hone your fishing skills and get you to amazing stretches of water.