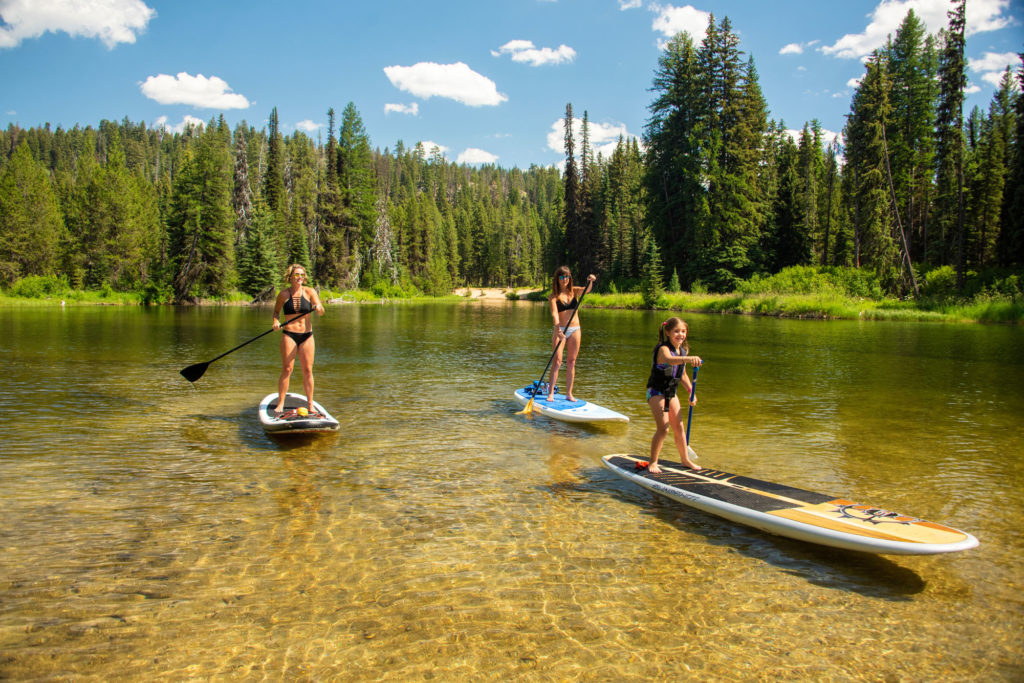 Payette Lake is a scenic show-stopper. This deep alpine lake right in the heart of downtown McCall is perfect for summer boating, sailing, jet skiing, and swimming. When it comes to kayaking, canoeing, and paddle boarding, however, locals know that Payette Lake plays second fiddle to the North Fork of the Payette River.
This lazy stretch of river was made for meandering. Flanked by soaring pine trees and lush wetlands, it is not uncommon to see deer, eagles, fox, or even the occasional moose on the bank. Beneath the surface, schools of fish dart back and forth under your paddles in the crystal clear water.
Gliding down the river, the hustle and bustle of the day fades away. With only the scenic splendor to distract you, it is a perfect setting to catch up on some quality family time. Trust us; laughter just seems to sound better when it carries over the water! Aside from meeting a few fellow paddlers along the way, there is plenty of space to stretch out and enjoy the river.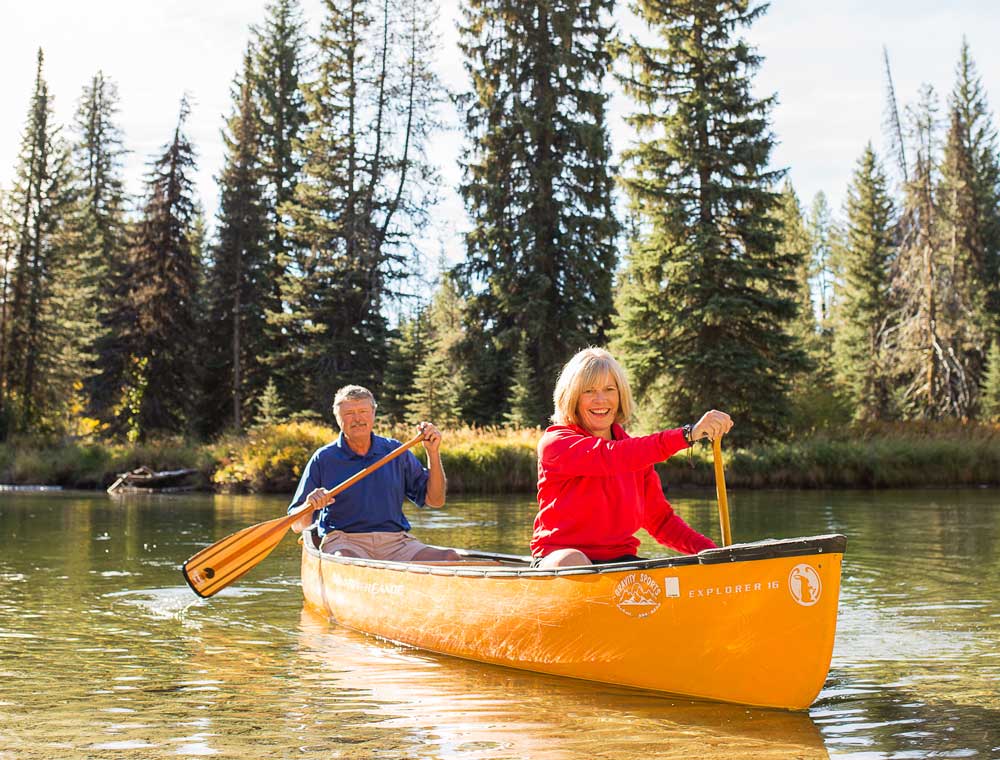 We recommend launching at the North Beach boat ramp. If you need to rent equipment, Backwoods Adventures is on hand to help you with canoes, kayaks, and stand-up paddle boards (lifejackets included). In the heat of summer, the launch area can be a bit congested, so for the best experience, set out up river. The farther you go, the fewer people you will see. Remember to pack some snacks or a picnic lunch. There are lots of great beaches to stop at along the way!
Pro Tip:
Make a reservation for rental equipment in advance. Backwoods Adventures, Gravity Sports, Home Town Sports, and the McCall Sports Exchange all offer summer water rentals.