Snow covered mountains naturally instill a sense of calm in all who carve out quiet moments among them. Those looking for an extra bit of solace during their trip to McCall can approach that in a few different ways.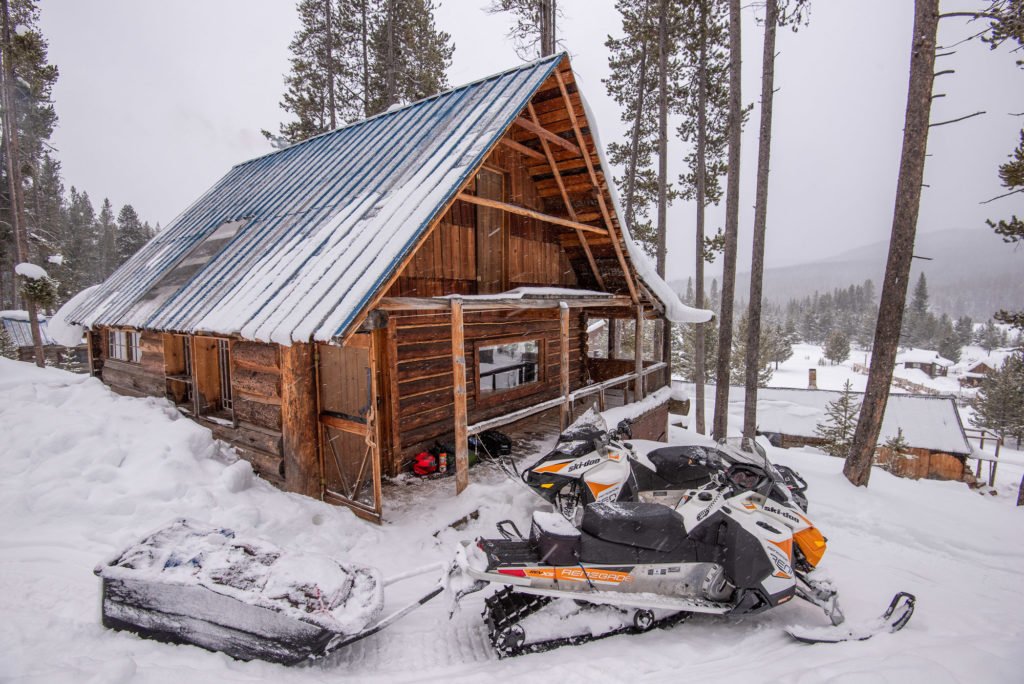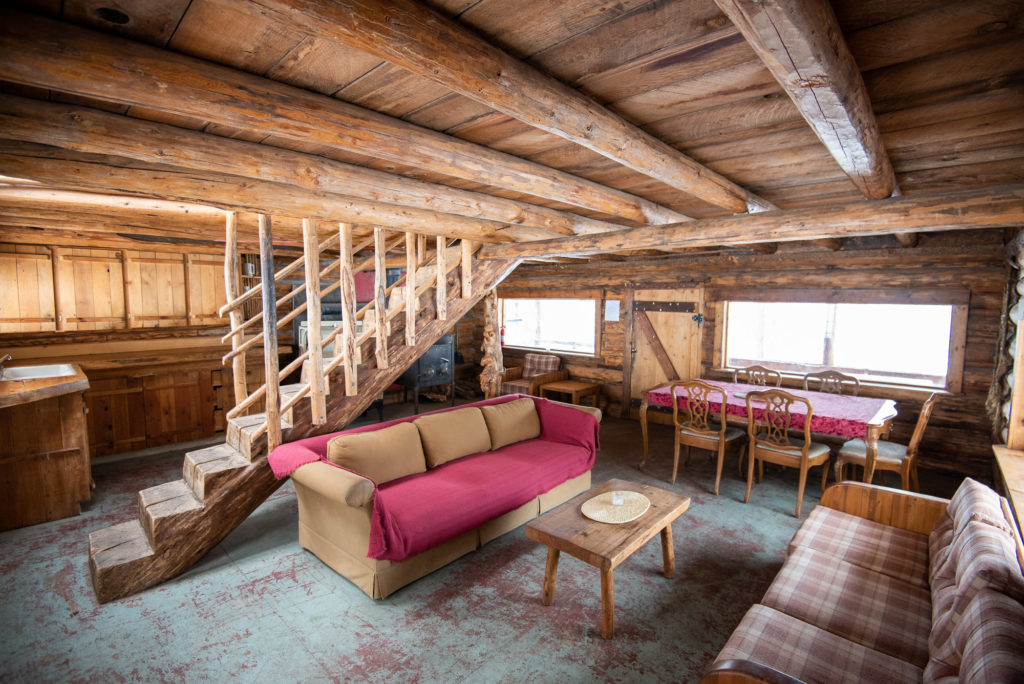 WINTERTIME FOREST BATHING
Forest bathing and forest therapy (Shinrin-Yoku) is the conscious and contemplative practice of being immersed in the sights, sounds and smells of the forest. Whether your schedule allows for a quiet snowshoe or Nordic excursion (Guide #2) or a multi-day sojourn, the McCall area offers some unparalleled options for soaking in the forest atmosphere with all of one's senses.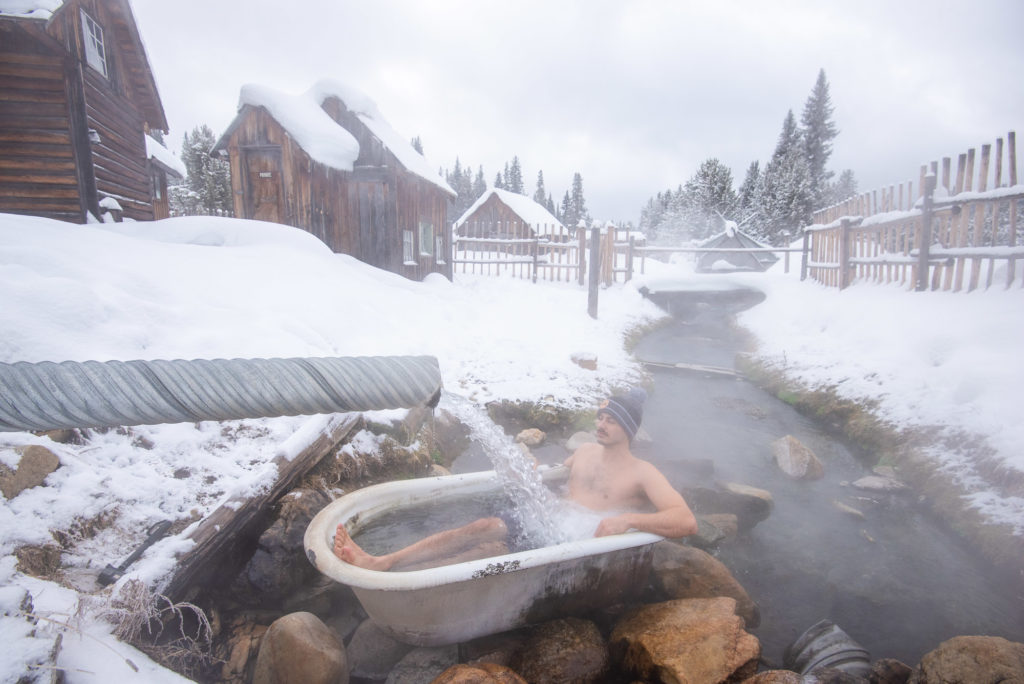 HISTORIC HOTSPRINGS OVERNIGHTER
There is no adventure more unique, or more quintessentially McCall, than an overnight trip to a natural McCall hot spring like Burgdorf. Burgdorf is a rustic, historic resort nestled in the mountains of the Payette National Forest.
Located 32 miles north of McCall via Warren Wagon Road, winter access is by snowmobile only. While the ride out will include some engine noise, a sense of peace and tranquility will wash over you the moment you arrive.
Burgdorf Hot Springs dates back to the 1860's, when an aspiring gold miner headed for nearby Warren, Idaho shifted his attention to the site after his mining aspirations failed to pan out. Frederick Burgdorf built the first pool, hotel and cabins on the site, and despite many improvements and updates over the decades, Burgdorf still looks and feels like an oasis frozen in time.
Burgdorf cabins are charming and clean, but rustic, with no water or electricity. The friendly caretakers will fire up the wood stove in the cabins before your arrival, and there's plenty of firewood stocked and ready to use. Lighting, food and bedding are the responsibility of the guest, but the serenity and relaxation are built in.
Overnight guests get priority access to three historic log-sided pools set at the heart of this backcountry escape, and the surrounding meadows offer plenty of opportunities to take a walk or snowshoe trek for some quiet reflections during the day.
Pro Tip: Advanced reservations are required (with a two night minimum stay) so you'll need to do some pre-planning for this adventure. www.burgdorfhotsprings.com. Cheap Thrills Rentals offers overnight snowmobile rentals www.cheapthrillsrentals.com.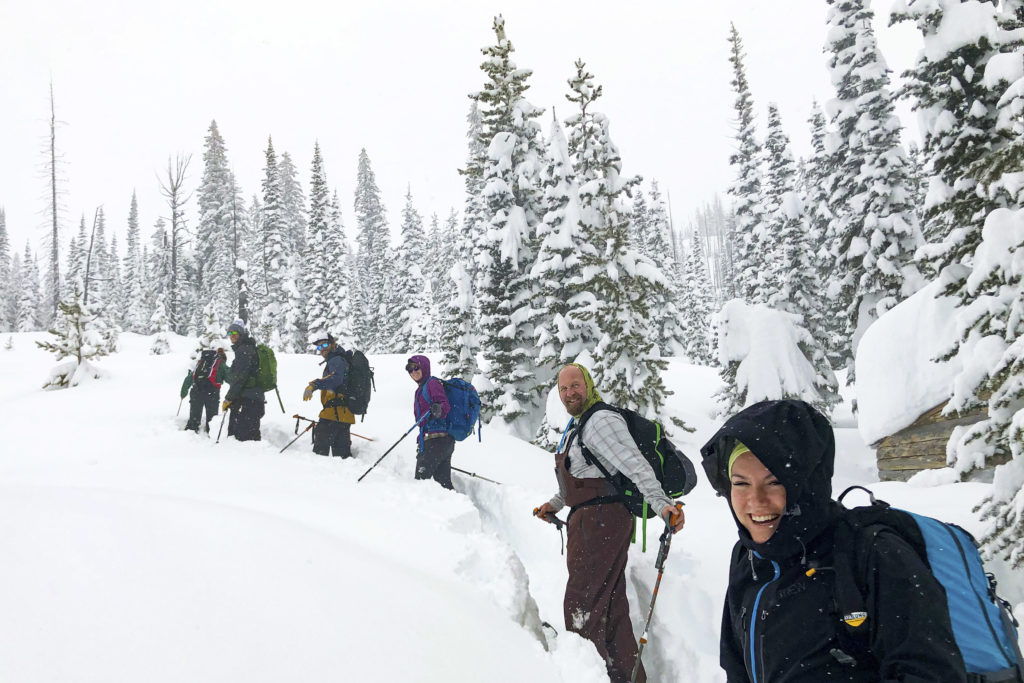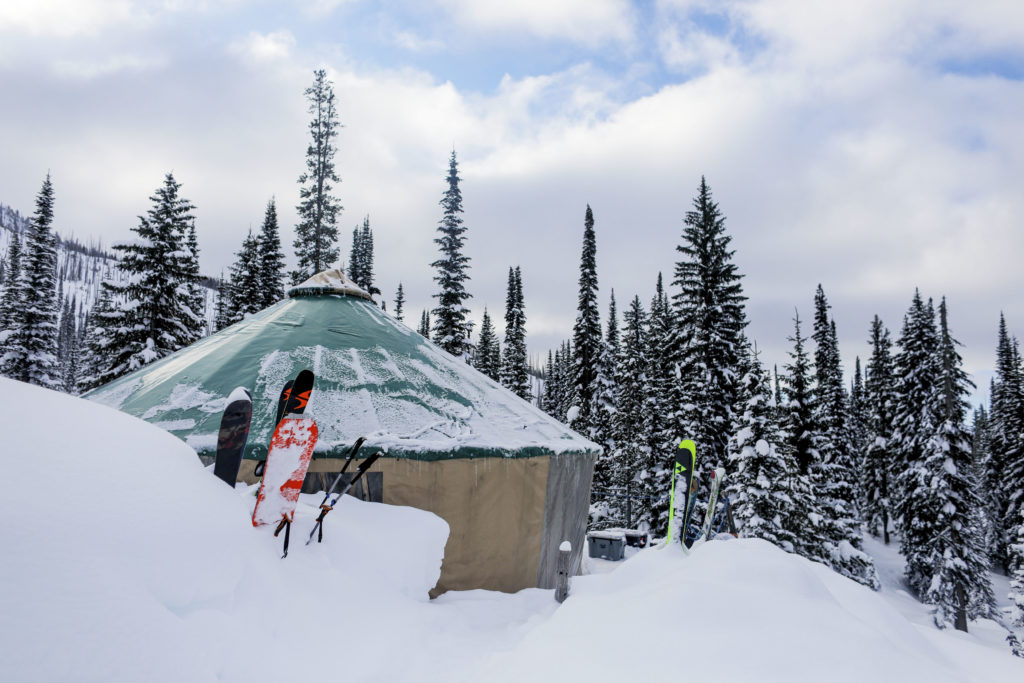 UNTRACKED BACKCOUNTRY LINES
It's tough to get more immersed in the backcountry than with this next excursion, but you will need to pay some dues for access to this level of solitude. Payette Powder Guides' coveted 'yurt trip' takes experienced backcountry skiers to a cozy encampment at 6930' elevation. It includes two yurts, a wood-fired sauna, and an outhouse. PPG offers yurt trips from a single night to a whole week and this adventure offers more than 30,000 acres of backcountry skiing that varies from mellow tree glades to the steep and deep, depending on your appetite for earning your turns. A snowcat will drive you out to the site, but the climb to the top of your desired ski runs is on your own accord. www.payettepowderguides.com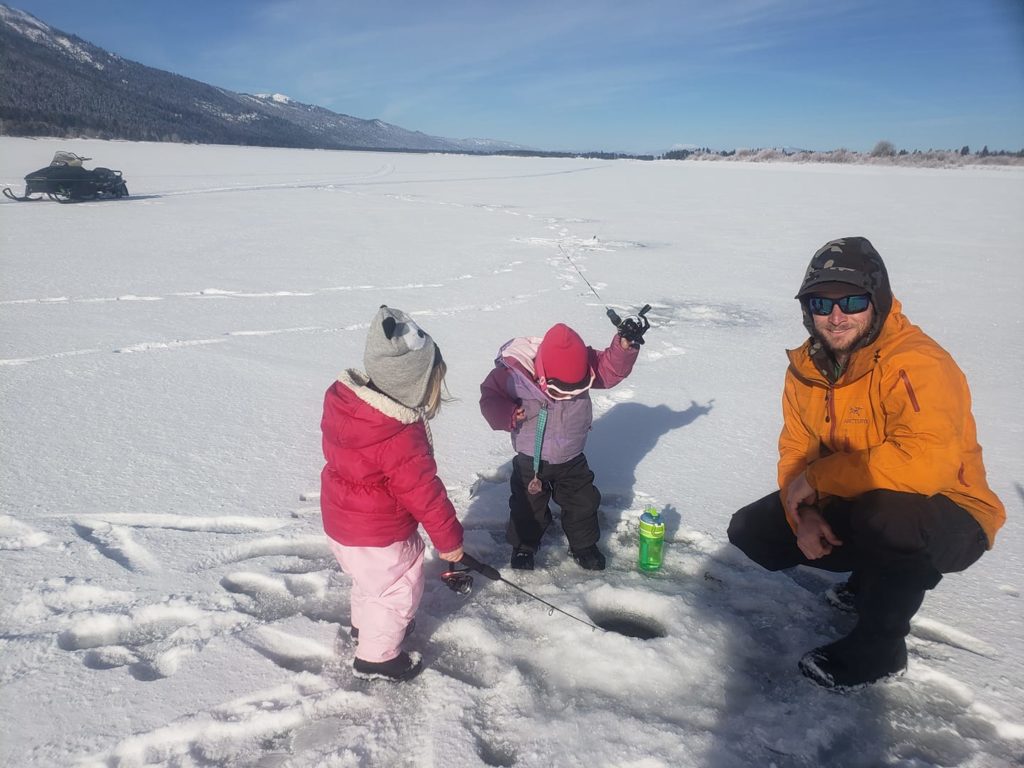 SMALL DOSE OF SOLITUDE – ICE FISHING LAKE CASCADE
If you're looking to work some solace into a day with other activities, Ice Fishing is about as chill as you can get. Payette Lake can attract some seasoned ice fishers, but Lake Cascade offers significantly more accessible acreage and opportunity.
A new access point at Boulder Creek brings the total entry points to five. Ice traditionally starts getting thick enough for anglers in December, but ice thickness is definitely a safety issue for those pursuing cold water catches of perch and trout.
Pro Tip: The Idaho Fish and Game website has great resources for safety, gear, targets, tackle and techniques: www.idfg.idaho.gov/fish/ice-fishing
If you'd rather have someone show you the ropes during your first ice fishing excursion, Tamarack Resort is now offering Ice Fishing adventures as a guided service. They'll set you up with gear, help you scout out a prime location, then give you as much (or little) advice as you'd like. www.tamarackidaho.com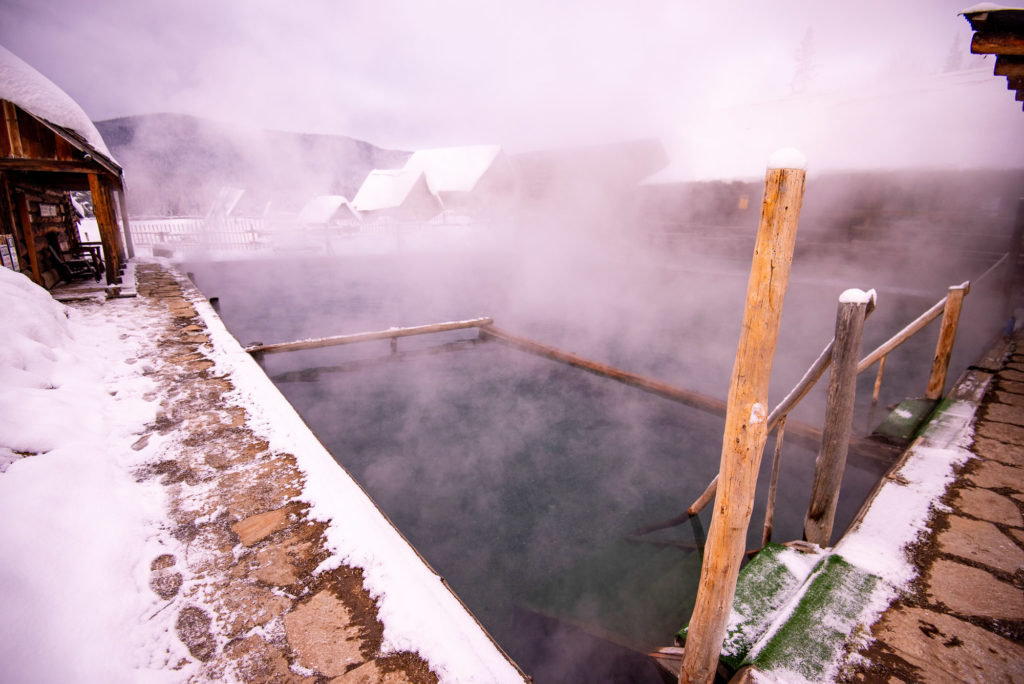 FOREST BATHING TIPS:
Step 1 – Leave your phone and camera behind for at least PART OF your trip, so that you can be fully present in the experience.
Step 2 – Leave behind your goals and expectations. Wander aimlessly, allowing your body to take you wherever it wants.
Step 3 – Pause from time to time, to look more closely at a tree or the sky or notice the sensation of the path beneath your feet.
Step 4 – Find a comfy spot to take a seat and listen to the sounds around you.
Step 5 – If you go with others, make an agreement to resist talking until the end of the walk, when you can gather to share your experiences.