Hooking a fish is always exciting but reeling one in from a high mountain lake you have all to yourself takes the experience to a whole new level. Idaho Fish and Game stocks many of the lakes in the area with trout. Find their stocking schedule online at idfg.idaho.gov. And while the goal may be to catch a trophy rainbow, cutthroat or brook trout, don't forget to enjoy the scenery, solitude, and fresh air.
Louie Lake
This lake is one of the gems of McCall. Set beneath towering Jughandle mountain, its crystal clear waters are home to trophy cutthroat trout. The short 2.5 mile out-and-back hike makes packing in a float tube doable and well worth the effort to get out onto the water.  Trailhead Directions: From McCall, drive south on Highway 55 and turn left onto Elo Road. Take the left fork after 2.8 miles onto Boulder Lake Road. Follow this road to its end at a campground about 5 miles in and turn right to park at the trailhead.
Granite Lake
While Granite Lake is accessible by car, some of the best fishing can be found by hiking around the lake's perimeter. A trail can be found from the campground and circles a good portion of the lake for a chance to reel in a rainbow trout. This is also a great lake for a float tube, kayak or canoe. Trailhead Directions: To access Granite Lake, drive past Brundage Reservoir (also a great place to stop and fish on your way in or on your way out) to the fork at Sater Meadows. Take road 446 three miles. Four-wheel drive is highly recommended.
Twin Lakes
This is a great hike if you are after a quick outing or have little ones along. A short 1.8 miles out-and-back provides stunning scenery and some great shoreline fishing. For the best fishing holes, we like to head around the west side of the lake toward the stream inlet. Trailhead Directions: From McCall, head north on Highway 55 and turn right onto the paved Brundage Mountain/Goose Lake Road. Continue 3.9 miles until the pavement turns to dirt. Once on the dirt road, bear left toward Hazard Lake. Continue past Goose Lake (also a great fishing spot) and turn left at the sign for Granite Mountain/Twin Lake Trailhead.
Grass Mountain Lakes
These two beautiful lakes are a bit farther off the beaten path and offer up solitude along with great fishing. The two lakes are just a short quarter mile apart after a two-mile hike in. You can also kick your hike up a notch and access Coffee Cup Lake from Grass Mountain Lakes to add another scenic destination to your day. Trailhead Directions: Follow the same route as Twin Lakes, but rather than turning into the Twin Lakes trailhead, continue along the dirt road to the Grassy Mountain Trailhead (about 18 miles from the initial turn at Highway 55). There is a large parking lot on the right  and the trailhead is located across the road.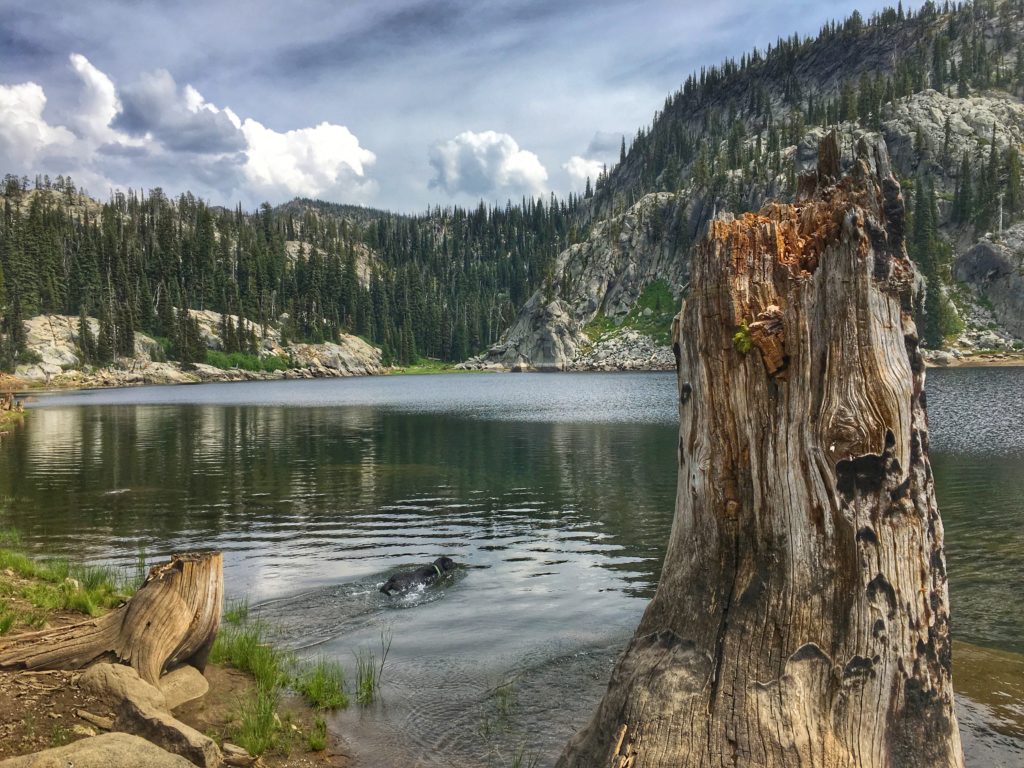 Shaw Twin Lakes
These scenic lakes are just a short drive from downtown McCall, but feel like you are deep in the wilderness. Lower Shaw is an easy hike, more akin to a stroll, that follows an old irrigation ditch. To get to Upper Shaw, follow the footpath from Lower Shaw around the left side of the lake. It is a short scramble up and over a boulder field to reach the upper lake. Cutthroat trout rule these lakes and while trophy fish are rare, the action makes up for it.  Trailhead Directions: From McCall, head south on Highway 55 and turn left onto Elo road. Take the left fork after 2.8 miles onto Boulder Lake Road. Two miles up Boulder Lake Road, veer left and continue up the dirt road for another 4.5 miles then turn left down a short dirt road to a parking area. The trailhead is unmarked, but easily found form the parking area.