Be a Carnival Pro
Tip
#1
Expect Snow and Ice at the McCall
Winter

Carnival

Surprise! We get snow here—a lot of snow. While other parts of Idaho enjoy crisp winter weather without much white stuff, that is simply not the case in McCall. We see 300+ inches each winter, which means icy walkways, snow-covered side roads, and massive piles of snow in parking lots.

Each year we hear a lot of feedback about ice and snow on sidewalks, walkways, and in front of businesses. While we are pretty darn good at snow removal, it isn't possible to clear every square inch. If it snows during the Carnival, it is 10 times harder to remove because there are many extra people to work around. If the weather warms up just a bit or lots of people walk in the same area, it can quickly melt and turn to ice overnight. We do our best, but we are not miracle workers. Plan for icy conditions, and wear the appropriate footwear (see Tip #2).
Tip
#2
Dress for Success:
That Means Layers!
Even a bluebird day can turn chilly pretty quickly if the sun pops behind a cloud. Layers are your best friends at the McCall Winter Carnival!
Start with a base layer that will wick away moisture (cotton is not your friend here).
Add an insulating layer (puffy vest, sweatshirt, fleece).
Finish with waterproof outerwear—even if there isn't precipitation in the forecast (you never know!).
Opt for winter boots, or add traction like Yaktrax to your shoes. While it can be tempting to throw on tennis shoes on a sunny day, those rubber soles can become dicey on an ice-covered surface.
Accessorize with a winter hat, gloves, warm socks, and sunglasses.
Tip
#3
Walk Like a
Penguin
It's true! Penguins are a perfect model for winter walking—and who wouldn't take advice from the pros?
Walk flat-footed.
Take short steps.
Step down, not out.
Use arms for balance (take your hands out of your pockets!).
Only carry what you can.
Wear shoes with traction.
Tip
#4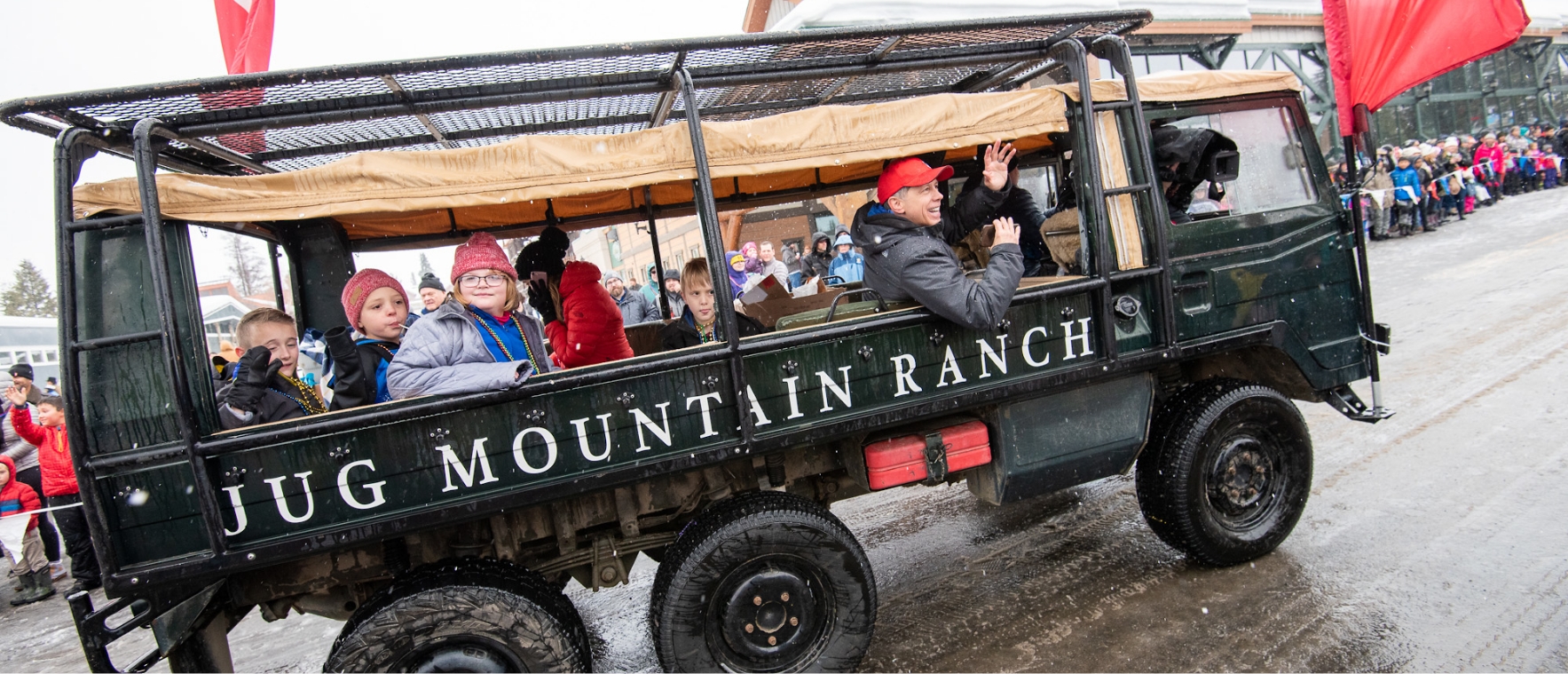 Keep Right & Keep Traffic
Flowing
Lots of people equals lots of traffic. When town gets busy, locals know that left turns are nearly impossible. Plan your route so you only encounter right-hand turns, or take the extra time to turn right and make a loop back to where you want to go. Trust us—you will be happier, and the drivers behind you will be, too!
Need help finding a place to park? Check out the City of McCall's interactive parking map.
Tip
#5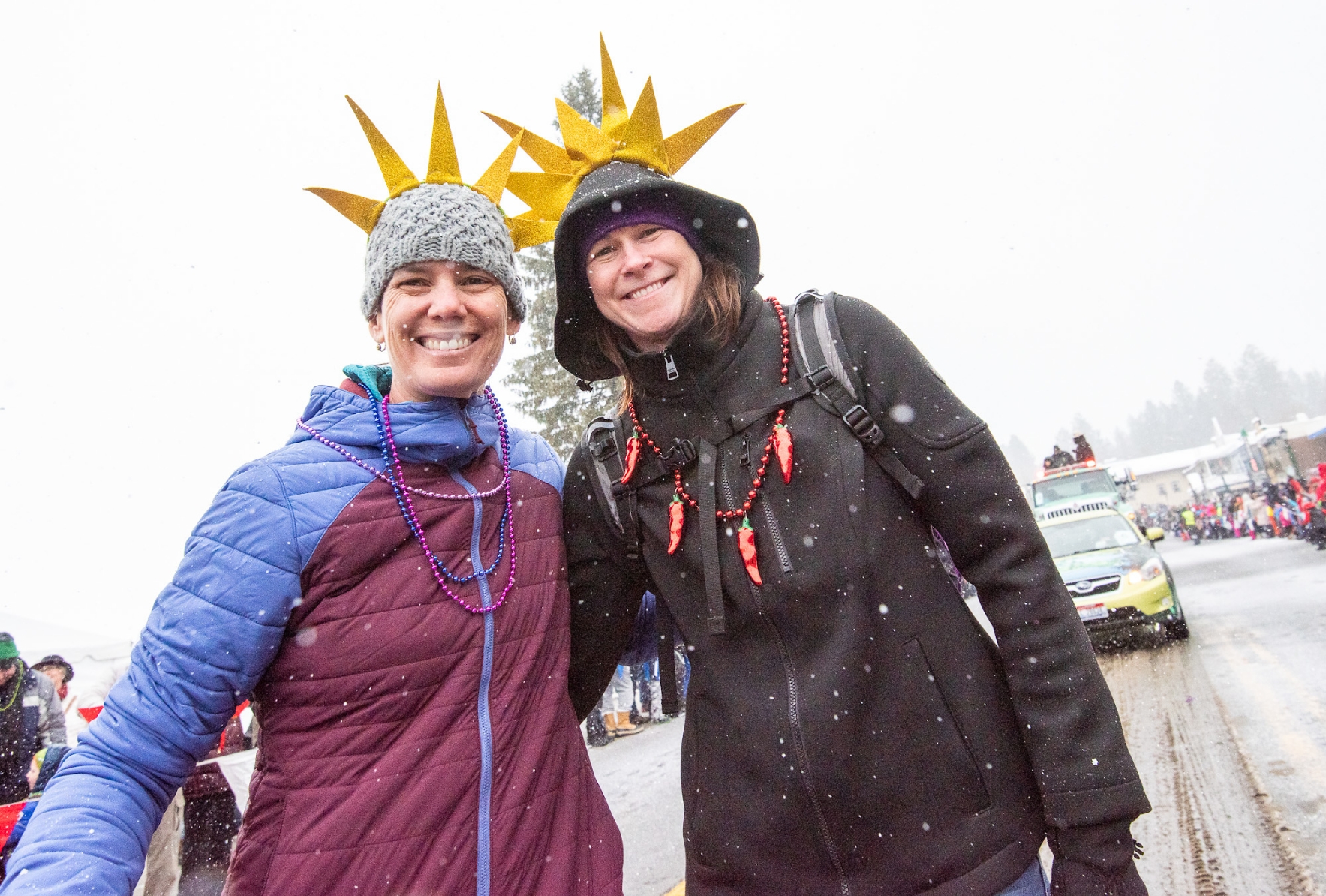 Don't Be
Frosty
The hustle and bustle of crowds and lines can make patience run thin. Please remember that we are all just humans working to help other humans. We are family-owned businesses, double overtime workers, and volunteers. When the frustration rises, here are some of our favorite ways to bring the happiness back:
Smile.
Say hello.
Say please and thank you.
Tip!
Brake and watch out for pedestrians.
Pay it forward—even holding a door open goes a long way.
Don't be a stranger.
Take the McCall Promise
In McCall, we invite you to come as you are and experience everything from our mountains and lakes to our small-town charm. Discovering your wild side is about unplugging and embracing the elements. Let's work together to preserve this for future generations. Plus, you might even win a weekend retreat on us!
I'm In