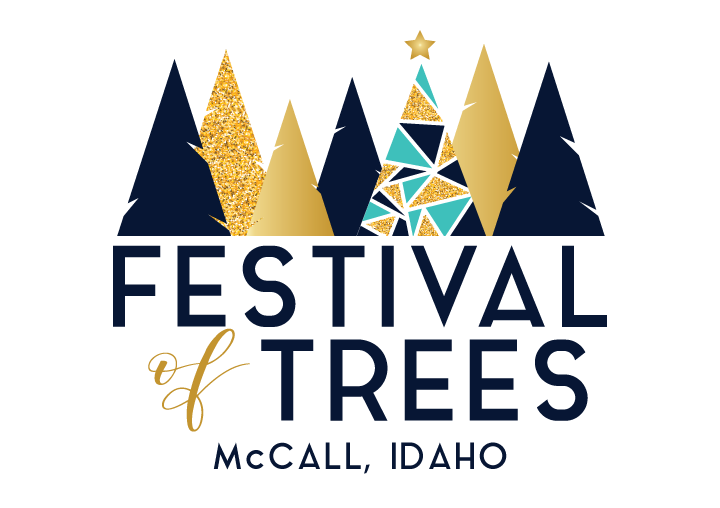 Visit the Festival of Trees at the Progressive Club's Website
Five years ago, the McCall Area Chamber took on the Festival of Trees when it needed a new home. Since then, the event has grown into a beautiful, large-scale event, with several days of fun and festivities. We have received amazing support from our volunteers, participants, and vendors.
With our small, but mighty crew, we have been able to pull off the event. However, we reached a point this year where we no longer had the capacity to continue putting on the event at its current level. With additional projects coinciding at that time such as Winter Carnival, Mountain Hollydays and our winter marketing campaigns, we are just unable to continue coordinating this event with our two-person staff and large project load.
Desiring for the event to continue and honoring the value that it brings, this month we pursued options for local groups who would have the capacity to carry the torch.
We are thrilled to announce that the Payette Lakes Progressive Club has signed on to be the official hosts of Festival of Trees for this next chapter and will host this year's event at the Shore Lodge!
This year the event will be paired down to one day of set-up, occurring Friday the day after Thanksgiving (11/29), with one day of trees & vendors on Saturday (11/30) for the actual event. Proceeds from the trees will go towards the Progressive Club's community grant program that has supported hundreds of local charities since 1930, much of whom have been past beneficiaries of the trees.
Community businesses and non-profits are greatly encouraged to participate like in years past to continue to spread awareness about their mission and raise funds for the Progressive Club's community grant program! Those organizations eligible to apply for their grant program include those in the "promotion of education, civic improvement and promotion of public welfare, beautification of our community, and support of area youth activities."
Past recipients of the Progressive Club's grant awards include: AWeSOMe! Adaptive Sports of McCall, City of Donnelly , Donnelly Elementary School, Donnelly Farmers Market, Heartland Hunger Resource Center (McCall Food Bank), Little Ski Hill, Long Valley Preservation Society, McCall beautification projects, McCall Centennial Park, McCall College, McCall Community Center, McCall Public Library, Payette Lakes Community Association (PLCA) After School Program, Payette Lakes Middle School, Positive Outdoor Teen Service (POTS Program), Roots Forest School, Seven Devils Playwrights Conference, St. Andrew's Episcopal Church Summer Reading Camp, St. Luke's McCall digital mammogram machine, St. Luke's Hospital Hope and Healing Program, Toby's Place, and Shining Light International.
We are so grateful for all of you who have been supporters of the event while under the McCall Area Chamber's coordination. The outpouring of love and support for this event, coupled with the joy it brings, has been an annual highlight for us, and we are greatly looking forward to this next chapter and where the event will go from here. Thank you to the Payette Lakes Progressive Club for stepping up to grow and enhance what we have built these past several years.