From wide meadow trails at Ponderosa State Park to gravity trails at lift-serviced Brundage and Tamarack to freeride trails at Bear Basin and Jug Mountain Ranch, McCall offers a diverse playground for bikers of all abilities.
Check Out All Our Mountain Biking Itineraries
McCall's bike parks alleviate the pressure of finding the "perfect trail" by offering something for all riding abilities in one location. For beginners, stick to wide, lower trails like Jug Mountain Ranch's South Boundary, North Elk Loop, or South Elk Lollypop. Tamarack's Meadow Trails are also a great place for relaxed riding. Intermediate riders will love Bear Basin's Grand Traverse, Blue Ridge Loop, and Rising Sun trails while Growler at Brundage is a great family-friendly option.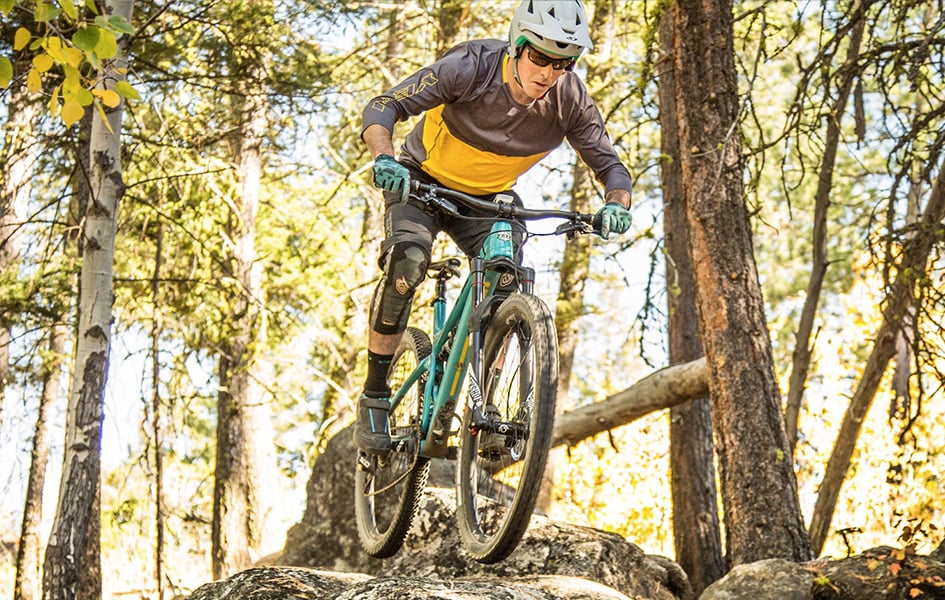 Outside of the bike parks, there is an endless network of backcountry trails waiting to be explored. And it takes a lot of dedicated work to keep every mile of epic trail in prime condition. This work is done, in large part, by the Forest Service and volunteers from groups like CIMBA and the Central Idaho Trail Riders Alliance. To get out and experience these phenomenal backcountry trails, we recommend starting with the Crestline Trail, the East Fork of Lake Fork Trail, and the Loon Lake Trail.
Download Mountain Biking Trail Maps
McCall is currently designated as a "Silver Ride Center" by the International Mountain Bicycling Association (IMBA). This designation is reserved for destinations with large-scale mountain bike facilities with the best the sport has to offer. Currently, only 37 IMBA Ride Centers have been named worldwide.
[sabai-directory-map category="biking" height="250″ zoom="50″ style="Subtle"]
Local Resources
[sabai-directory-photo-slider hide_nav="0″ category="biking" photo_size="thumbnail" slider_controls="1″ slider_pager="0″ slider_border="1″ slider_slide_margin="25″]
Trip Ideas