How the McCall area Chamber of Commerce is growing.
Marketing Grant
Our Idaho Travel Council Grant is used to promote the McCall Area and drive tourism to our community to support local businesses. While many of our members are not "first tourism dollars," the benefits of a robust tourism economy help drive new second homeowners, full time residents and new business and industry to the area which benefits us all.
Annual Grant Award Growth Funding
increase of 554% in 10 years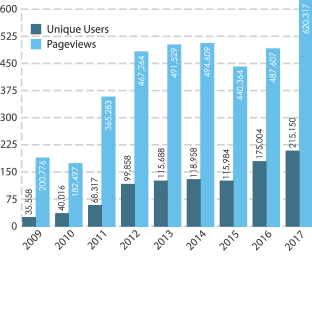 Website
In June 2019 we launched a brand new website. The site integrates a number of new features including:
Improved search function to make finding your business easier
New advertising/promotional opportunities for our members
Updated event calendar
Member Marketplace where you can share special offers with other members
Member Media Library – use these photos and videos free of charge in your own promotions and marketing
Resource area for locals including educational opportunities, training, information on current issues, etc.
Annual Website Growth
Unique Users grew 505% in 10 years
Annual Pageviews grew 240% in 10 years
Current Programs
Monthly Business After Hours
Downtown Tree Lighting
Leadership Academy (new in 2016)
Fourth of July Guide (new in 2017)
Semi-Annual Membership Meetings
Visit McCall Magazine (new in 2015)
Mountain Hollydays (new in 2016)
McCall Winter Carnival
Festival of Trees (new in 2015)
McCall Ale Trail (new in 2017)
New Website (launched summer 2019)
Member Media Library (summer 2019)
Upcoming Programs
Continuing Education Classes
Culinary Tours (2020)