We love our local Farmers Market! Along with the fresh produce, homemade goods, flowers, hand-roasted coffee, local meats, pastries and skin care products you will find a multitude of characters with a passion for small-scale farming, delicious food and direct-to-market goods.
Meet Ty & Christine From Butler Grass Fed
The Butler family – Ty and Christine and their four children – have become a friendly favorite of the Farmers Market. In addition to the variety of grass-fed beef cuts they sell, their grilled burgers available at the market have developed a small, cult-like following.
The Butlers' desire to sell grass-fed beef came about from a frustration with low quality commercial meat. After moving from Arizona to Idaho, they discovered that they could partner with ranchers who were invested in raising grass-fed meat and hand-pick the high-quality steers they wanted to sell. Even with the small-scale approach, their prices are comparable to grocery stores, says Ty Butler.
"We have a super high-quality product that actually tastes great too," Butler says. He attributes this to the genetics of the herds he has chosen to work with, the humane and calm way the animals are handled, and the high-quality Idaho grass the animals eat.
Butler is involved in each step of the animal's life as he brings it to the consumer, from hand picking the steers to rounding them up on horseback, to delivering them himself to the USDA-approved processing plant. The cattle he works with spend winter near Indian Valley and summer near Tamarack. "There is an art behind handling them properly so that they are as tender and tasty as possible. The way we treat the animals matters," he says.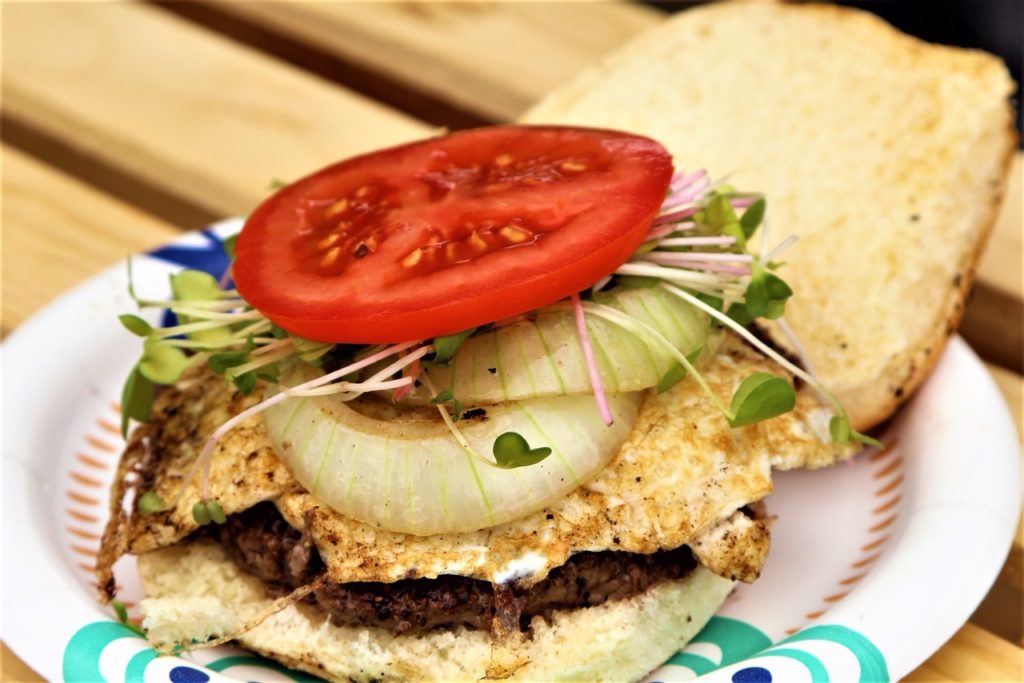 The meat is available at local restaurants and can also be direct ordered by consumers for delivery. Besides the market, they plan to sell their popular burger in surprise, pop-up locations throughout the summer.