Golf and cocktails? Check. Axe throwing and appetizers? Double-check. While we can all appreciate a fancy sit-down dinner, sometimes you need to get up and move…and Foresters in McCall and Palooza Basecamp & Eatery in Cascade offer two fun ways to do just that. Both are in historic buildings, and both are providing some unexpected recreation. Both were also gracious enough to share a few of their favorite summer-inspired recipes with us.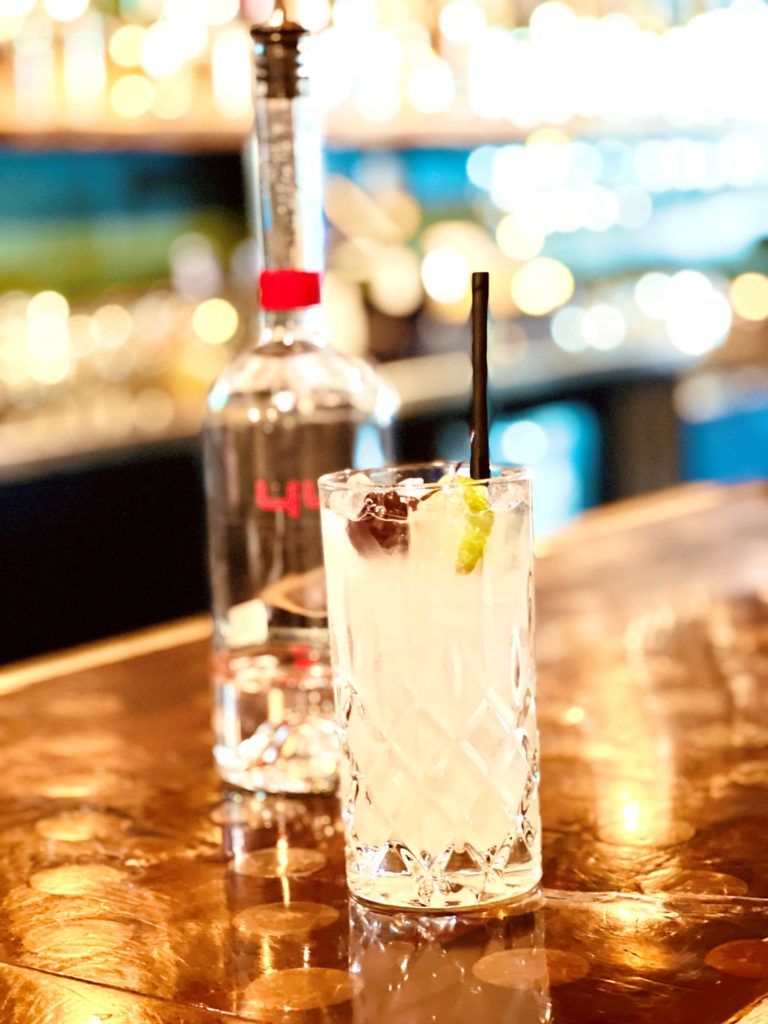 FORESTERS CHERRY LIMEADE
Foresters originally opened in downtown McCall in 1947 and has been serving up good drinks with good friends for 75 years. While the building may be historic, that hasn't stopped Foresters from adding some modern amenities, including a Trackman Golf Simulator. Rent by the hour or join one of the seasonal golf leagues and play more than 125 courses (including Pebble Beach and St. Andrew's)- all from the comfort of your neighborhood bar! Challenge friends to games like closest to the pin or capture the flag. You can even book a private or group lesson to improve your swing. Oh, and the bartender is close by to keep your cocktail fresh. forestersmccall.com
Ingredients:
1.5 oz 44 North Cherry Vodka
2 oz fresh lime juice
1 oz simple syrup
Cherry for garnish
Lime wedge for garnish
Directions:
Make the simple syrup. Add ½ cup sugar and ½ cup water to a saucepan and heat over medium heat. Stir until the sugar has dissolved then cool. Simple syrup can be stored in the refrigerator in a glass jar or sealed container for up to one month.
Fill a Collins glass with ice
Add vodka, lime juice, and simple syrup
Stir then top with a cherry and a squeeze of fresh lime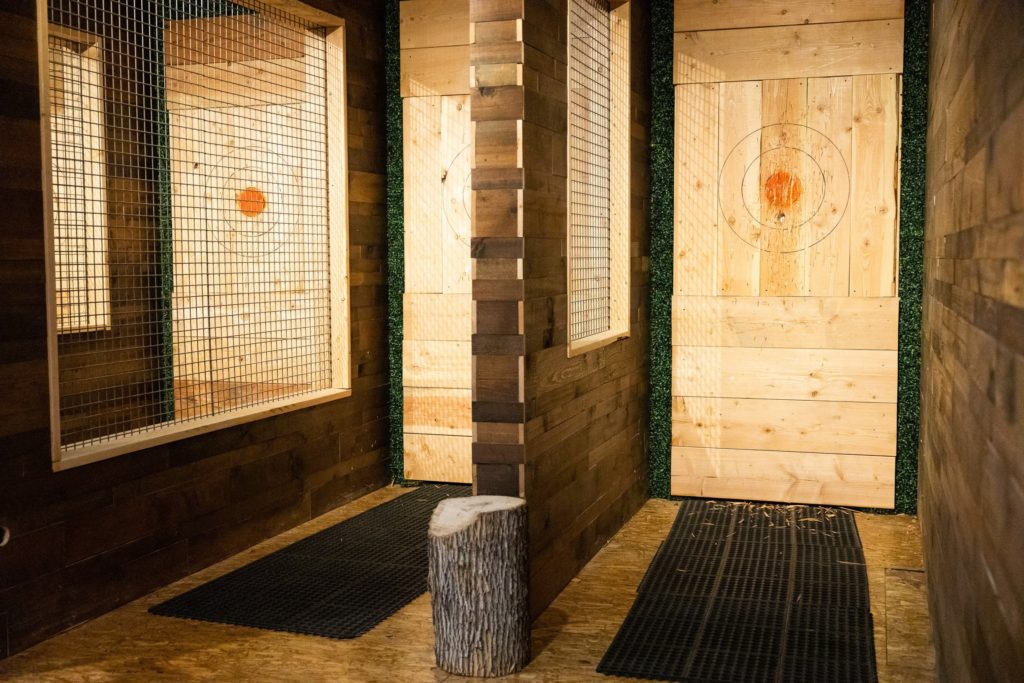 PALOOZA BASECAMP'S KALE SALAD
The historic Chief Hotel in Cascade has a brand-new look. With a hotel upstairs and a restaurant and bar downstairs, this piece of downtown history is the new hot spot. Flavorful food with a fresh twist on some Idaho favorites and unexpected dishes make Palooza Basecamp a perfect spot for locals and visitors alike. They even grow their own microgreens and cut them to order, bringing a flare to our Idaho mountains that is much needed. Where else can you get Ahi Poke Nachos AND a classic burger all in one place? Oh, and did we mention that they have axe throwing? So while you let your Pulled Pork Sandwich settle or sip on a glass of wine, try your hand at this key wilderness skill. A coach will give you a quick lesson then set you free to let the axes fly. Just remember to bring close-toed shoes! paloozabrands.com
Ingredients:
​2 cups Kale
¾ oz toasted pepitas
½ Granny Smith apple
¾ oz shredded Parmesan cheese
1.5 oz Lemon Vinaigrette
Directions:
​

Finely Chop Kale, then massage with Lemon Vinaigrette. Squeeze tightly, this helps to break down fibers in the kale, lessening some of the traditional tough characteristics of kale.
Add toasted pepitas and parmesan cheese.
Toss together and plate.
Add apple slices to garnish
TIP: add pan seared salmon, grilled chicken or a falafel patty to make it a meal!