Vitamin D has earned a nickname as the "sunshine vitamin." This magical compound helps boost your immune system, lift your mood, and increase your energy. In the winter months, Vitamin D can seem elusive…unless you are in McCall! With over 200 sunny days each year, McCall is the perfect place to replenish your Vitamin D stores with a little outdoor winter fun.
Like that favorite sunshine vitamin, getting active in the winter can make a big difference in warding off cabin fever. This amazing combination of sunshine and a little do-it-yourself adventure result in a "relaxing workout" and what we like to call Vitamin DIY. Energize your body while finding your mental balance.
We caught up with Lyle Nelson, 4-time Biathlon Olympian in1976, 1980, 1984 and 1988 and local Nordic skiing guru, to see how he makes his own Vitamin DIY in McCall by cross-country skiing.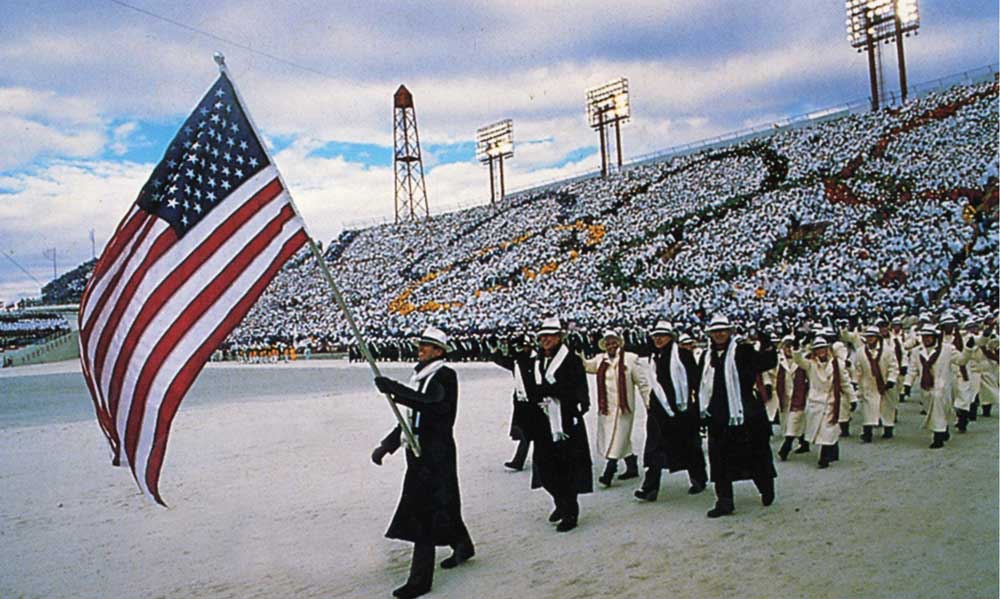 Let's face it. Cross-country skiing can look a little intimidating. In comparison to snowshoeing and fat bike riding, there is a steeper learning curve, but that doesn't mean you should skip this fabulous sport.
For newbies to cross-country skiing, Nelson recommends going early on with someone who knows the ropes. "An experienced skier can show you a few tricks that may not be immediately intuitive and within 45 minutes you will be hooked." Turn to a friend for help or take a lesson from one of the area Nordic centers.
The key, Nelson says, is to find your balance. "Find your balance, find your stride." And he's not just talking about your skiing skills. "Cross-country skiing is a grace sport, not a power sport," explains Nelson. "You have to relax to be able to balance…it should be a spiritual journey." Fortunately, McCall is a perfect place to find this serenity.
"There is the person who wants to storm up a hill and gets a kick out of flying downhill around corners on skinny skies," says Nelson. "Then there is the person who is simply enchanted by the outdoors." Nelson would put himself in the latter category. "As a young person, it was about the competition of the sport, but as I get older, cross country skiing has become much more about the beauty and joy of nature," he explains. "It is its own romantic, exhilarating experience."
And McCall's broad network of trails and skiable terrain mean that all types of skiers can find an escape in McCall. Find groomed trails at Ponderosa State Park, Bear Basin, Jug Mountain Ranch, the Activity Barn, and Tamarack Resort. A small trail fee applies at most of these locations, so be sure to check in at the welcome centers upon arrival.
Outside of the designated Nordic trail systems, Nelson says McCall is ideal for "crust-cruising," that magical phenomenon when the top layers of snow are heated by the sunshine then freeze overnight. This allows skiers to glide through large open areas on a crusty layer…no grooming needed. Nelson recommends the meadows near the Activity Barn. "The entire area is a carpet for skiers," he says.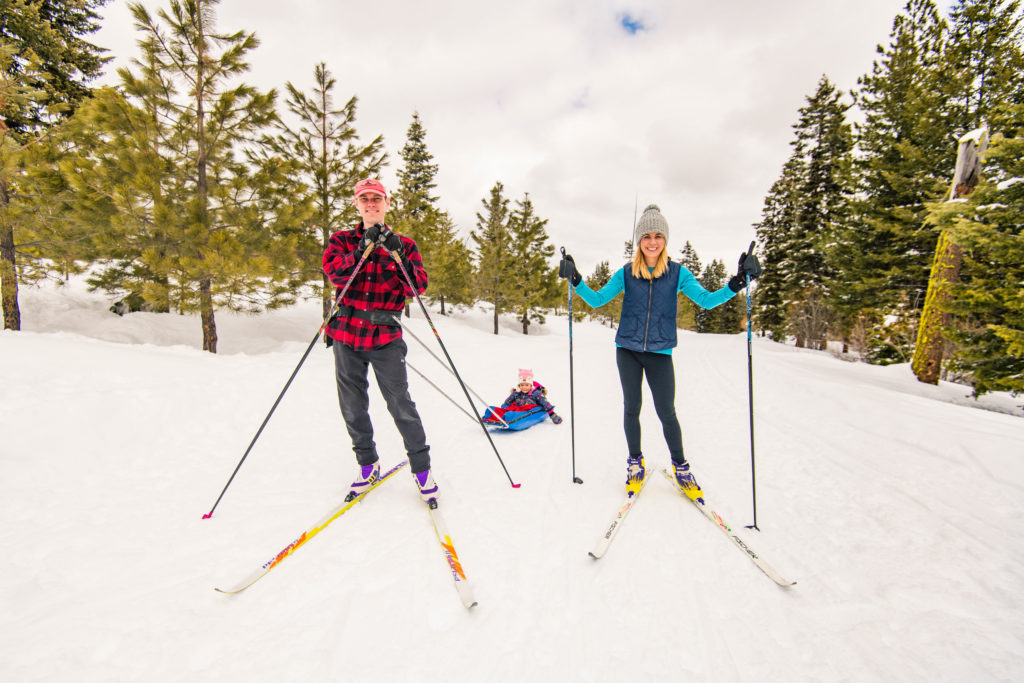 Looking to stay on a groomed trail but adventure farther into the backcountry? "Snowmobiling and Nordic skiing are much more compatible then people realize," says Nelson. "Try a few snowmobile trails mid-week when there isn't so much traffic and you will discover a huge network of places to explore." Just turn around before you get tired. "You never want to end a ski session thinking 'this is not fun' because you wore yourself out," advises Nelson. "Finish refreshed so you have energy for all of the other things in your day."
"You don't have to be an Olympian to have a lifetime of unforgettable experiences on the snow," Nelson reminds us. But you do have to get outside! Now is the time to unwrap from that snuggly blanket by the fire and take winter by storm with these accessible options.  Not only will you feel refreshed, you will make some amazing memories this winter in McCall!